How Alien: Covenant Compares to the Other Films in the Trilogy?
Hang on for a minute...we're trying to find some more stories you might like.
Alien is one of my all time favorite films and despite some dips in quality, I'm a fan of the rest of the series as well. On the other hand, I'm a little mixed on Prometheus. It had big ideas and the visuals were on point; but, I don't think it lived up to its potential. I'm also against having prequels to Alien since it takes away from the mystery of the original.
Now we come to Alien: Covenant, not the worst in the series, Resurrection still holds that spot, but probably the least interesting, least memorable, and my least favorite. Most of the positives are shared with Prometheus. Again, the visuals are very good, though the CGI is something I'll get to later on. My favorite part of both films is easily Michael Fassbender. He's excellent as always in the dual role of androids David and Walter. In fact the best scenes in Covenant are discussions between the two androids. Lots of talk about humanity and androids, it's all very Blade Runner and definitely my favorite part of the film. Also there's a part where Fassbender drop kicks himself in the face, which I appreciated. The rest of the cast doesn't fare as well.
One thing I love about Alien is how well it establishes this small group of characters, especially for a horror film. The first hour is lots of character interactions with slowly building tension. This has the same issue that Prometheus does, the crew is too big and you don't know any of them. I can name every character in the original film, and not one from this, other than the androids, and I only watched it hours ago. Half of them exist just to be killed off in a gory and over the top manner which is something else I didn't like. Blood and guts are not inherently scary, just because you shove lots of them into your movie it doesn't make it scary. Speaking of not scary, this entire film can be described that way.
Ridley Scott only seems interested in making Alien again with a supposedly larger scope. You know everything that's going to happen and there's no shock to any of it. Aliens is such a great sequel because while the structure is very similar to that of the first, the tone and direction is completely different. It's more of a suspenseful action movie than a slow burning horror. Even the widely reviled Alien 3, which I actually like, was very different from its predecessors. This one is just going through the same motions as Prometheus and the '79 one, with somehow worse effects. I am not a fan of CGI, but I do think it can be used incredibly well.
One of the trailers before the movie was for the new Planet of the Apes, where I almost can't tell that the apes are computer generated. I can't say the same for this. It's amazing that the Xenomorph in this film manages to look worse than the one from the film that's almost 40 years old. A lot of that is because of its overexposure. You see the alien constantly in its horrible CGI glory, which really takes something away from it. It's like if they remade Jaws and dedicated 20 minutes of it to the shark swimming around underwater. I think the moment that stood out to me the most though was near the end of it. There's a ridiculous action sequence with our lead swinging around from the bottom of a rocket while shooting at an alien. It's terrible and normally I would've just been disinterested, annoyed, maybe even a bit entertained at how silly it all was, but all I felt was sadness. Sadness at how far this once great franchise has strayed from its roots. I'll always love Alien and thankfully these new films won't ever change that, but please for the love of god, Ridley, please don't follow up on your promise to make six more of these.

About the Writer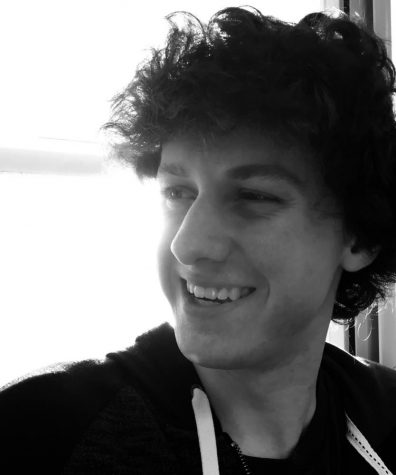 Daniel Roeder, Movie Critic