A Critique of of Pixar's Coco
Reviewing the content of the film and the connection to identity
Hang on for a minute...we're trying to find some more stories you might like.
When it comes to movie reviews, I try my best to avoid it due to my inability to be critical. However, I felt the need to be the one to review Coco as not only do I love Pixar movies, but it also had significant meaning to me prior to premiering in theaters.
When it comes to diversity in media, I have been disappointed in the scarcity of Latino representation. When I was a kid, there were barely any movies or tv shows targeted to children starring a Latino character or setting. Aside from a few obscure cartoons, younger me had barely any characters to relate, which is why Coco caught my eye once it was first announced. When I walked into the theater, I felt nothing but happiness to see a ton of young Hispanic children in the theater; they were going to be able to see characters they can connect to which is something I rarely got at their age.
Personal value aside, Coco contains a lot of substance as a film due to its vibrant settings and lovable characters. Like most Pixar movies, Coco's universe is beautiful, the creators give their Dia de los Muertos aesthetic justice with bright colors and concepts of the celebration both widely known and obscure which shows the amount of precision Pixar put into this project.
"
Coco contains a lot of substance as a film due to its vibrant settings and lovable characters"
The characters are another shining star in this film; each of them has ample screen time to become a familiar part to the audience. Just when you thought the character was complete, there will be instances when they show a whole new dynamic which makes them feel more real and less one dimensional.
Although the plot is easy to follow throughout the movie, the latter part adds more details to the story which feels like more of a hinderance than a benefit. I thought the story was good in its basic state, so I found the sudden new twist and plot points strange. Another gripe I have with the film is the lack of an antagonist throughout the story. A common trope in modern day Disney films is to reveal the antagonist halfway through the movie, which admittedly makes for a memorable moment, but sacrifices a memorable villain since it prevents them from developing a character.
Overall, Coco is one of my top picks for animated film of the year with great characters, impressive visuals, and a heartwarming story. With my cons aside, Coco is a great progressive film with something for all demographics to enjoy.

About the Writer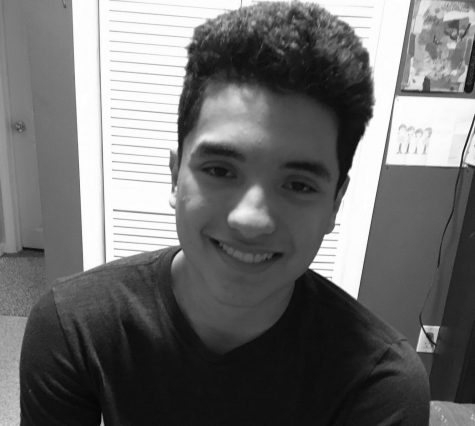 Christian Silva, Staff Reporter
Gr. 12

"Keep your head up in failure, and your head down in success." -Jerry Seinfeld