**Spoilers Ahead**
Hang on for a minute...we're trying to find some more stories you might like.
I absolutely love the original trilogy of Star Wars. A New Hope is on the same tier as Alien and Bladerunner for my favorite sci-fi movies. With that said, I do not get the same feel from the Disney era of Star Wars.
Star Wars: The Force Awakens felt more like a rehash of A New Hope, while Rogue One tried to distance itself from the franchise's formula but ultimately felt awkward. Despite my opinions on both movies, I still had hope for The Last Jedi since the trailer seemed promising.
Star Wars: The Last Jedi was a very flawed film with a few highlights. For one, I thought the transitions from Rey to Finn's plot-line were annoying; Rey's quest was important to the story and interesting, while Finn's felt like just an excuse to add social commentary and comedic moments. I know those elements are both part of the franchise, but this time it fell flat in my book.
Another problem I had with this film was the use of many characters. Captain Phasma was heavily marketed as the next Boba Fett, with a similar sleek looking design and a segment in the previous film hyping up her presence. However, she looked completely pathetic in this movie, as she has one battle scene that lasted for a fairly short time and then she just died like nothing. I mean even that stormtrooper that shouted "traitor!" in the last movie is more akin to Boba Fett. A more minor inconsistency came with Emperor Snoke's design, as he was shown as a massive giant in The Force Awakens yet he was shown normal human size, donning a Hugh Hefneresque rope, which doesn't exactly scream "evil dictator".
Luke Skywalker took a confusing turn of character too, which involved action which questions his role as a protagonist. Kylo Ren's backstory showed Skywalker trying to kill him in his sleep due to fear of his impending turn to the dark side. Skywalker dies at the end of the movie — he projects himself to be in battle only as a decoy for the rebellion to escape the attack of The First Order. I found this to be a bizarre moment for the face of the franchise as every other main character's death in the franchise felt much more important. The film itself felt like a chore to sit through, clocking in at around two and a half hours, but feeling more like four. Don't get me wrong, I have sat through long movies with slow pacing, but for this time it felt almost unbearable at times due to tons of uneventful moments.
Although I had many complaints, I still found a few positives from The Last Jedi. For one, the new laws of the force felt fresh and exciting, including being able to talk to someone far away as if they were right in front of you and the ability of a jedi to basically clone himself with his own life force. Honestly, I was ok with this and didn't get the flack considering a new ability was added into each movie in the original trilogy, including mind manipulation and shooting lighting out of hands, both incredibly far fetched yet creative, which is what I felt from this new additions. The soundtrack and visuals stayed true to the original trilogy, including the very dated yet iconic transitions. Characters such as Rey and Kylo Ren got some much needed character development, since Kylo Ren seemed like nothing but an angsty teenager previously while Rey was a Mary Sue. Overall, I found Star Wars: The Last Jedi to be a disappointing installment to the franchise, with many flaws but still contain some positives that have hyped me up for the next movie in the story.

About the Writer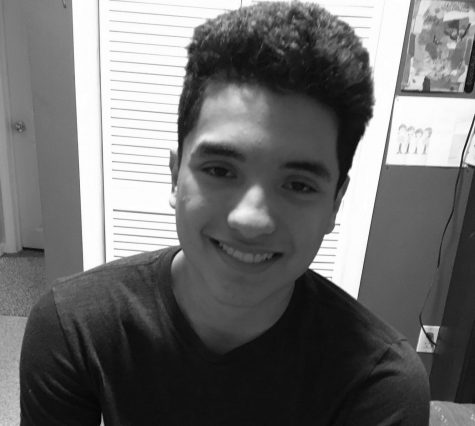 Christian Silva, Staff Reporter
Gr. 12

"Keep your head up in failure, and your head down in success." -Jerry Seinfeld