Trigeminal Neuralgia: A Narrative of Inspiration
The third installment highlighting the medical impact and treatment options from the Facial Pain Association.

Hang on for a minute...we're trying to find some more stories you might like.
While trigeminal neuralgia has impacted people all across the world, even in our own Patchogue-Medford community, support groups are present in an effort to help people cope with this disease. As trigeminal disease is a horrifying disease that causes intense facial pain, patients often feel helpless and depression levels may increase. Luckily, the recent years have observed a number of national/international organizations to aid trigeminal neuralgia patients, and have made a positive mark in the society.
Amongst the various organizations created for this purpose is the Facial Pain Association, a non-profit (501)(c)(3) volunteer organization founded in 1990 by "a team of people who were profoundly grateful for recovery from years of disabling trigeminal neuralgia pain." Now assisting thousands around the world with their educational, personal support, and research programs, the FPA's mission is "to serve those with neuropathic facial pain, including trigeminal neuralgia, through patient support, education for patients and medical professionals, and by promoting research to find a cure." The Facial Pain Association is one of many organizations dedicated to providing support to trigeminal neuralgia and other facial pain patients.
Accordingly, the Red and Black reached out to Ms. Pam Neff, who works for Patient Support at the Facial Pain Association. When inquired about the activities FPA participate in, Ms. Neff responded with, "We have our website, webinars on our website, we put out a quarterly magazine, we have support groups, we have direct people for doctors and healthcare providers in the area, we have people that do patient support like myself that talk to people on the phone and answer questions." Evidently, the FPA does just about everything to help trigeminal neuralgia and other facial pain patients cope with their illness.
Navigating through the FPA's website, a myriad of information is provided about trigeminal neuralgia, including symptoms, treatment options, Frequently Asked Questions, a Patient Guide, and even a Quarterly Journal, which discusses new discoveries in this field every season with it recent conjunction with Stanford University Healthcare. Particularly interesting are the various media options FPA employs, such as its webinars, "Beyond Pain" documentaries, and its Video Project. When asked about the purpose of these videos, Ms. Neff confirmed their attempt to spread awareness on the issue and provide real stories of trigeminal neuralgia patients to the public. Moreover, she adds, "I think the one with Anne is very uplifting and gives hope to people. Sometimes when you have a lot of procedures and they don't work, or have doctors tell them that they can't really help them anymore, people may lose hope. And so when they see people that have actually overcome diseases like trigeminal neuralgia, it is truly inspirational to see." Anne's video discusses the daily struggles she encounters and the creative and determined measures she employs to overcome these obstacles, including the huge support Anne receives from her friends and family. Even as someone not affected by the disease itself, the brutal honesty in conjunction with the undying hope really hits home.
While the Facial Pain Association is almost purely voluntary, focusing on donations and sending out appeal letters so others are aware of everything the organization does, the Facial Pain Research Foundation participates in a variety of fundraisers for facial pain research. Besides posting their innovative discoveries all over the site, as well as personal stories of patients similar to the FPA, the research foundation champions International TN Awareness Day, which is hosted on October 7th every year. In this fight for awareness, a patient named "Toni" petitioned to the World Health Organization to add trigeminal neuralgia to their Health Topics List, in addition to the successful implementation of the international TN day. In order to raise funds, trigeminal neuralgia ribbons have also been manufactured to raise funds for the research foundation.
Furthermore, The Red and Black was able to reach out to Dr. Marc Otten, who works at the Department of Neurosurgery in Columbia University. Nowadays, a number of treatment options are available to alleviate the tremendous pain felt by trigeminal neuralgia patients, although they are highly variable in their efficacy pertaining to each unique individual. According to Dr. Otten, behavioral modifications to avoid triggers are always considered before pain medications. If these are not effective, surgical options include open surgery to treat the trigeminal nerve, gamma knife, or percutaneous injections. With new discoveries being made every day, the possibilities to treat and maybe even cure facial pain patients only continues to grow everyday.
Doing anything you can to spread awareness- even just raising a hundred dollars- makes all the difference. Although the story of trigeminal neuralgia is marred with pain, the experiences of the impossibly strong and persevering patients who go through the disease, combined with the powerful unity of communities and organizations dedicated to raising funds to "find the cure", define the true reality of such a disease. There is always hope out there, always another pathway to choose, and most importantly, other people who will help you along the way. Trigeminal neuralgia is NOT the the "suicide disease"; rather it is an impactful narrative of determination and inspiration.
If you wish to join the cause and donate to research for a cure to trigeminal neuralgia, you can click on the links below"
http://fpa-support.org/donate/
http://www.facingfacialpain.org/

About the Writers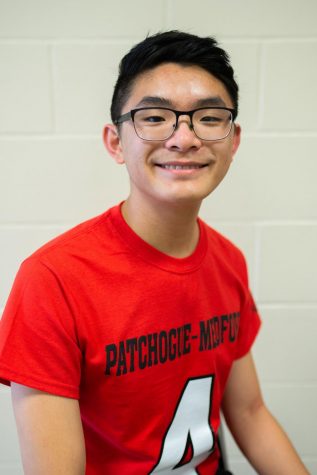 Anson Zhou, Co-Editor
12th grade

3rd year Staff Member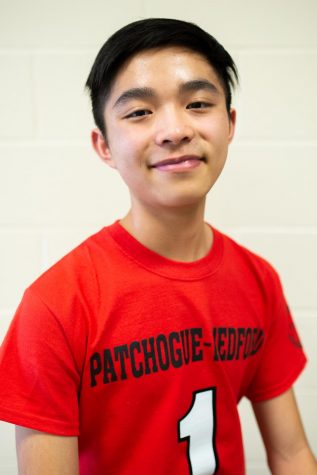 Justin Zhou, Co-Editor
Grade 12

3rd year staff member