#ThankYouCap
Marvel fans send their love for the iconic Avenger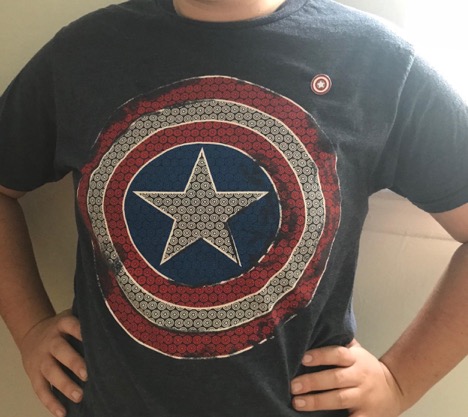 Hang on for a minute...we're trying to find some more stories you might like.
"Officially wrapped on Avengers 4. It was an emotional day to say the least. Playing this role over the last 8 years has been an honor. To everyone in front of the camera, behind the camera, and in the audience, thank you for the memories! Eternally grateful."
The tweet that made Marvel fans around the world mourn deeply. Chris Evans, the actor behind the iconic character, Captain America, has officially retired from the role; making the hashtag #ThankYouCap go viral on Twitter.
A couple of celebrities joined in on the grieving. Ryan Reynolds, the actor who plays Deadpool states, "I'm not crying. I'm weeping. There's a difference."
Liam Payne from One Direction tweeted, "…but I'm so sad that @ChrisEvans isn't playing captain America anymore…"
Chris Evans was confirmed to play Captain America back in 2010 and was first shown as Steve Rogers in Captain America: The First Avenger in 2011. Immediately, fans were quite satisfied with the role he played.
For the past seven years, he has starred in three Captain America movies as well as several cameos in others.
After a crazy ending in Avengers: Infinity War, Captain America survives the "dusting" that 10 of our beloved characters received. This farewell might as well mean that in Avengers 4, a fan favorite character is going to die.
Avengers 4 is planned to be released in May of 2019. Until then, check out some fan theories of what might happen in the movie!

About the Contributor
Pelin Bozok, Staff Writer & RTV Field Reporter
Grade 11

"Speak your mind, even if your voice shakes." -Maggie Kuhn