Representation in Film
Reviewing The Hate U Give
Hang on for a minute...we're trying to find some more stories you might like.
In recent years there has been an obvious increase of representation of minorities in film. Although there are still obvious mistakes being made whether they involve casting or how these various minorities are being portrayed on screen it is apparent that as a collective group Hollywood is beginning to listen to their audience and actually attempting to portray society more accurately day by day.
This can be seen in a new film that hit theaters on October 5th. In the motion picture based on Angie Thomas' 2017 young adult best seller "The Hate U Give" Amandla Stenberg is casted as Starr, a young girl dealing with the struggles of having to switch from living in a predominantly black neighborhood to going to school in a white neighborhood.
Starr takes viewers through her daily life, explaining the deep contrast between both environments. This film is a prime example of why representation matters in  film. Young kids who watch this movie can see that they're not alone in their struggles and that other people can relate to them too.
The weekend debut of the highly anticipated film brought in 2.5 million dollars on its first release day. The domestic total as of October 22nd is $11,251,082. Although this is quite a jump from its 22 million dollar budget the audience of the film responded well.
"The Hate U Give" received numerous supportive ratings. These include ratings from sites like Rotten Tomatoes which gave the film a 96% score saying that the film "proves that the YA audience has room for much more than magic and romance" and Common Sense Media which rated it a 4 out of 5.
All in all, this film evoked many emotions from me. I sat in the theatre surrounded by numerous types of people such as teenagers, adults, siblings, strangers, and more. I realized that even though I was around so many people I had absolutely no clue what was going on in their lives. Everybody has a story and everyone struggles whether they admit it or not.
The film was able to balance heavy important issues that are present in today's society with romance and the bittersweet melodrama that comes along with being a teenager. Overall this is a must-see, thought provoking film that I would encourage everyone to watch no matter their age. Whether you're sitting in the theater with friends, family, or even alone I can assure you that you won't regret watching it.

About the Writer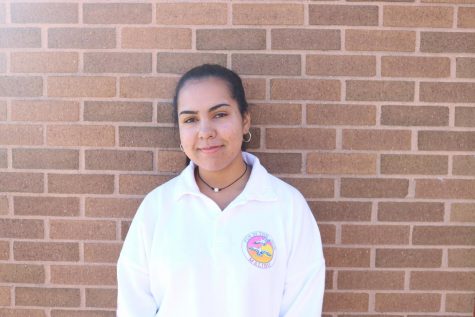 Mariely Santana, Staff Writer