Mike Francesa's "Mike's On" Rants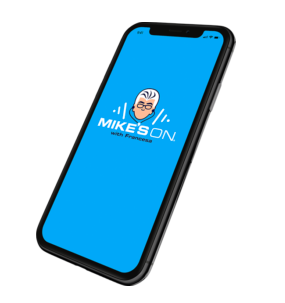 Hang on for a minute...we're trying to find some more stories you might like.
The retirement of WFAN radio host Mike Francesa was considered a few years too late. Francesa's show had just turned into him getting into 20 minute arguments with callers and him complaining about topics that drew no interest from listeners.
With Francesa away from WFAN, he created an app for his personal podcast. This app appears free but once downloaded, it required a subscription for $8.99. This is a pretty typical price for a podcast subscription and compares to the access paywall on online newspapers. The problem with this however, is there are podcasts uploaded with no schedule and not that frequently.
The main critic of the app, named "Mike's On", has been a reporter Andrew Marchand from the New York Post. Marchand made the claim that Francesa's threats to retire from WFAN again would end his career because of the lack of quality of his app and lack of popularity and he would have nothing to fall back on.
This is why Francesa's threats to leave WFAN are not being taken seriously and it is expected that these claims are just a power play to try and get what he wants, most likely a higher salary.
His response to Marchand is that the app is extremely successful and that his radio show has more than 300 subscribers. This attack was based on a joke made by Marchand on a Sports Illustrated podcast and was not a serious report.
This would lead Francesa to challenge Marchand to a bet on his relatively new Twitter account. Francesa tweeted "Said last night he only knew of one subscriber. But when challenged at 1,000 (One thousand) subs.  He would get 10,000 dollars in cash for every sub under 1,000. He ran. FRAUD and LIAR.".
This means Marchand would get $10,000 per subscriber under 1,000. It would go the other way if it was over 1,000. The bet is extremely confusing in the terms that Francesa put it in, but when it's finally figured out, it reveals how ridiculous the challenge is. For example, if the subscriber count was 1,037, Marchand would be required to pay $370,000 to Francesa.
Marchand wanted to clear up the issue by talking to Francesa about the app instead, yet Francesa demanded $500,000 for the meeting. Marchand tweeted in response to Francesa "Chernoff told me you wanted $500K in escrow to do an interview. We don't pay for interviews, but I'd love to help clear up how the app is doing. Let's set it up. Call me back. Thanks".
The price for the interview further drives the speculation that the app is not performing well because why else would Francesa make such an unrealistic offer?
The direction of Francesa's career certainly seems like it's heading in a downward direction as his app does not seem to be performing well, plus he is threatening to leave WFAN (again…) in what appears to be a move for more money, again the speculation believes this is because subscribers are not paying for his app.
For your opinion on the topic, leave a comment below, we'd love to hear from you!

About the Writer
Eric Wertz, Staff Writer
Grade 12

"I'm an apostrophe, I'm just a symbol to remind you that there's more to see." ~Dan Reynolds