Lessons of Losing a Child
Our Editor-in-Chief, classmate, and friend of Sean sat down with Kim Dixon to discuss Sean's extraordinary life and enduring legacy in our hearts and our community.
Hang on for a minute...we're trying to find some more stories you might like.
There is no comparison to the pain of losing a child. From the moment a parent hears the diagnosis, that could simply be the only thought that runs through their mind. For Kim and Sean Dixon, this was true.
"Without my friends and family I don't know if I would have gotten through this. Although my pain will never disappear, they make it a little easier to get through my day," says Kim.
Not only were Kim and Sean destroyed after the cancer took their extraordinary son, but the entire community was. Every day, kids at Patchogue-Medford High School walk by photos and plaques with Sean's name on them. His many friends in Medford drive past his playground, with his name bolded on the corner. Cemetery visitors see the many rocks painted for Sean. The seniors apply to the scholarship fund in Sean's name. The athletes get ready every winter for the Stick It To Cancer game, that has always included Sean, and the students at Oregon Middle School hang out near the bench dedicated to their former classmate and friend.
When discussing the events above, Kim stated, "I am so proud that I was able to call Sean Patrick my son. I love that he made a positive impact on so many children and adults. We truly are appreciative of everyone for their love and support throughout this horrible nightmare that I wake up from each morning."
Throughout the devastation, there are countless amounts of lessons that have been learned throughout Sean's life. Ironically, the majority of them were learned after his battle with cancer was lost. The most important lesson being, to not take anything for granted.
"It's so easy to get caught up in high school drama. However, after we lost Sean everyone truly changed and became really nice to each other," says senior, Brittany.
There is no better way to put it. Sean has touched everyone's lives, even the ones of people he did not know. When faced with adversity and disagreements, students are able to put their priorities in order and realize what is truly meaningful in life. It's an important lesson and beneficial for us to learn, as a community. These young kids will be able to grow up knowing true kindness and love in an environment filled with gratitude.
As Sean's mother, Kim, says, "As Sean was fighting the most difficult battle of his life, he changed my view on life in so many ways. He taught me to not sweat the small stuff, not to take anything for granted and to enjoy life to the fullest."
We have always all done what we thought Sean would've wanted, in memory of him. He probably did want the scholarship to help other families and the park to change other kids lives.. However, with some people, he was more verbal with what he wanted after he passed. In one circumstance, telling his mother to go back to work and take vacations in specific places he came up with.
"He told me he wanted to keep his memory alive and that is exactly what I will continue to do," she says.
Our heartbreak and pain will never heal but all we do as a community to remember Sean can act as band-aids for now. Although it feels like just yesterday, we have been missing Sean's electric presence for over a year now. He may be gone physically, but his persistence, passion and positivity will forever live on here at Patchogue-Medford.

About the Contributors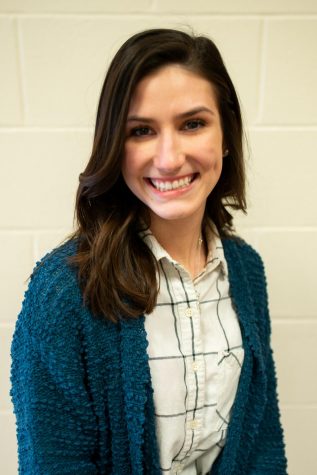 Sarah Bacon, Editor in chief
Grade 12

"Life isn't about getting and having, it's about giving and being." -Kevin Kruse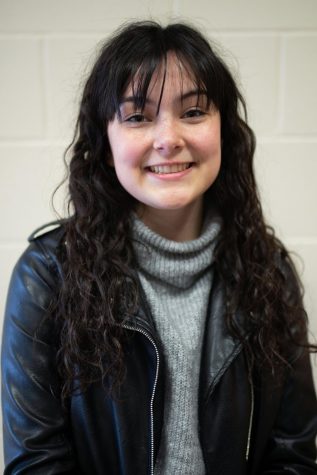 Delaney Reh, Staff Writer & RTV Field Reporter
Gr. 11:

"I knew who I was this morning but I've changed a few times since then." from: ~Alice in Wonderland