Let the Holiday Tunes Commence!
Is it time to start listening to the tunes of the most wonderful time of the year? Check out our fun, interactive opinion on Christmas music - click the links to share the joy.
Hang on for a minute...we're trying to find some more stories you might like.
With the conclusion of Halloween festivities, we may finally enter the best time of the year: the holidays. I know, I know, it's literally the beginning of November. And we still have Thanksgiving to worry about. But there is just something so special about the end of the year. From the food and family, to presents and parties, everyone may celebrate these glorious months in harmony. But the best part? The tunes.
Christmas/holiday music indubitably brings joy to everyone's ears. Certainly, it is appealing to all spectrums of the population. From classics to hymns to pop, the plethora of holiday music- Feliz Navidad, Sleigh Ride, Jingle Bell Rock, It's the Most Wonderful Time of the Year, All I Want for Christmas is You, Hallelujah, just to name a few- are impossible not to love and put you in a good mood.
It just so happens that I recently watched James Corden's Carpool Karaoke episode with the one and only Michael Bublé. For those of you who don't know who this is, you might have listened to some of his greatest hits before, including Feeling Good and Haven't Met You Yet. It is around this time that some people start saying "it's Michael Bublé season in the house." And it really is. If you guys haven't listened to his album Christmas stacked with covers of holiday songs, it is definitely worth the experience.
While I will admit that November has just begun and it might be a tad early to engage in festivities, it is never too early (or too late) to listen to this wonderful genre of music. If you're ever feeling down, cold, lonely, or even nostalgic for happy memories, Christmas music is often a great remedy for people to boost their optimism. Make the most out of this holiday season!

About the Contributor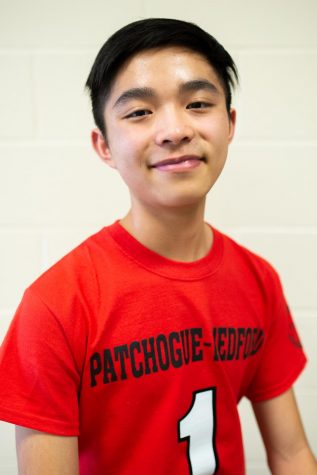 Justin Zhou, Co-Editor
Grade 12

3rd year staff member