What Not to Eat This Holiday
A quick glance at what some holiday favorites are not really what will make us merry
Hang on for a minute...we're trying to find some more stories you might like.
The holidays are typically a two month span of stuffing your face with cookies and goodies while exercising even less than normal. Here are some famous foods to stay away from during these upcoming family dinners.
Mashed Potatoes
Mashed potatoes might seem like a plate- staple to you during the holidays. However, this mushy treat is full of butter and heavy cream which don't take their sweet time clogging your arteries. They've done their job before you can even get up for seconds.
Bread Pudding
Bread pudding is not that light dessert people are typically looking for after a holiday meal. The thick layers of white bread, cream, and butter can help you consume an entire day's worth of calories in one sitting.
Eggnog
It doesn't get much worse than eggnog. The debated drink contains enough sugar for your entire daily intake and enough cholesterol to put anyone over their limit. If you are craving a festive drink opt for some cider instead.
Fruitcake
I know the name is deceiving because it contains the word "fruit"; however, one slice full of sugar and corn syrup can clock in at 13 grams of fat. There are much better (and more delicious) things to eat for dessert, such as pumpkin pie.
Cheesecake
This dessert, a crowd favorite for obvious reasons, can fill anyone up with their calorie intake for almost the entire day. A slice of cheesecake from the Cheesecake Factory has 707 calories, not including toppings and add-ons.

About the Contributor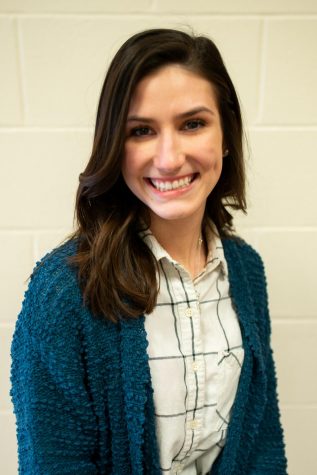 Sarah Bacon, Editor in chief
Grade 12

"Life isn't about getting and having, it's about giving and being." -Kevin Kruse