Not So Subtle
A unique phenomena sweeps Facebook
Hang on for a minute...we're trying to find some more stories you might like.
"Facebook is only for old people" is a sentiment that has been very commonly expressed amongst the youth over the last half decade. With the rise of more popular social media applications such as Instagram, Snapchat, and Twitter, the attractiveness of the "OG" social media site has diminished. In the last several months however, a very particular group of youth have begun to notice that Facebook provides a degree of interaction that no other application can.
What do bubble tea, overbearing parents, and overwhelmed pre-meds have in common? In the Fall of 2018, a random Australian based Facebook group named "Subtle Asian Traits" took the site by storm. In only a few months, this private group accepted and gained over one million followers.
But what made it so attractive? On the surface, it seems like one of many strange "meme pages" scattered across the Internet, but a deeper look reveals it significance. Looking past its rapid rise in popularity, it has become a unifying phenomena for those of the Asian diaspora.
Across the world, particularly in the West, millions of Asians have felt disconnected from their culture and roots. On one hand, we wish to retain our ethnic essence from our immigrant parents; but, on the other hand it is necessary to assimilate with the surrounding environment. Living in a virtually connected world, these simple "inside jokes" have created a sense of solidarity.
As an Asian-American living in suburban New York, it is incredibly rare to find someone who shares a cultural background; though "Subtle Asian Traits" may be nothing more than a consolidation of millions of accounts, it has nevertheless allowed me to feel a novel connection to my world.
Furthermore,  groups such as "Subtle Asian Dating" and "Subtle Asian Mental Health Support", meant to be make online pairs and provide advice for mental health, respectively, have been formed. In our modern world, there are often complaints of the detriments of the Internet and social media, which of course are valid. However, this is just one of many instances where one can create a more genuine connection online than in real life.

About the Writer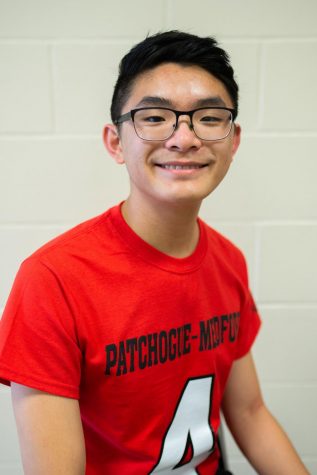 Anson Zhou, Co-Editor
12th grade

3rd year Staff Member