The Challenger Disaster: 33 Years Later
Hang on for a minute...we're trying to find some more stories you might like.
Excitement for the launch of Space Shuttle Challenger filled the air as children, parents, and more watched the rocket take off, just to see 73 seconds later, the explosion that tragically killed all 7 crew members. Monday (January 28th 2019) will mark the 33rd year of this devastating event, reminding us all of the sacrifice these 7 astronauts made.
Christa McAuliffe, a high-school teacher from New Hampshire, was set to be the first teacher in space, inspiring the country that things out of the ordinary weren't impossible. This launch was NASA's first civilian flight and, was NASA's first in-flight tragedy. Many recall sitting with their living room TVs, watching this devastating event unfold. Unfortunately though, the audience watching was particularly young.
Shortly after takeoff, the challenger's external fuel tank collapsed, causing an explosion for all to see. "We were all trying to make sense of it," Kathryn Stuart says. Her second-grade class at Blanker Elementary in Orlando, Florida, watched the launch from the school playground. "They took us off the playground as quickly as they could, and we went back to class."
That night, President Ronald Reagan addressed the country stating, "The crew of the space shuttle Challenger honored us by the manner in which they lived their lives. We will never forget them, nor the last time we saw them — this morning, as they prepared for their journey, and waved good-bye, and 'slipped the surly bonds of earth' to 'touch the face of God.'"
The Challenger Disaster was more than just a tragic liftoff, it also serves as an important lesson. Prior to launch, an inspection of the launch pad had revealed large quantities of ice due to unusually cold overnight Florida temperatures. NASA had no experience launching the shuttle in temperatures as cold as on the morning of Jan. 28, 1986.
The night before the launch, Bob Ebeling and four other engineers at NASA contractor Morton Thiokol had tried to stop the launch. Their managers and NASA overruled them despite their concern and warning. It was that night, he told his wife, Darlene, "It's going to blow up." He further stated, "Had they listened to me and wait[ed] for a weather change, it might have been a completely different outcome." No one knows the real reason why NASA was so nervous to launch without delay.
Some claim that NASA wanted to show that they could launch regularly and reliably. Other say that it was because President Ronald Regan was set to give his state of the Union Address that evening. No matter the pressure NASA may have felt, they had made a mistake. No reason can justify the risk they had taken, endangering the lives of 7 human beings.
Soon after the Challenger, Ebling retired. Bearing the heart of a depressed man, Ebling to this day recalls the haunting image on the silver screen. The Challenger Disaster teaches us the importance of valuing the human life. To not let pressure, outweigh safety.
To our future engineers: let this disaster serve as a lesson to keep at heart. To remember as you build your next bridge, skyscraper, plane or rocket, who you are building it for. To keep in mind the children who will play with your toy, the parent who will drive your car when they come back home, and the many who will rely on you to keep their lives safe. No matter what job or career you pursue, I ask of you one thing: to value human life.

About the Contributor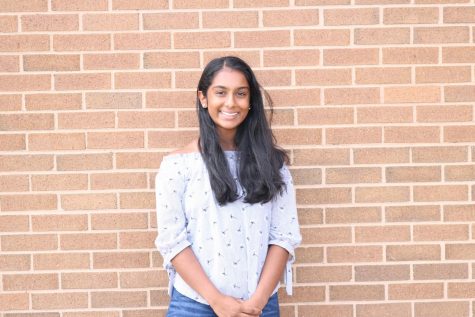 Sarah Varghese, Staff Writer