The Home Stretch
Now that it is the second semester, all seniors should be looking for ways to make memories with friends before going their separate ways. Here is a list to help you with that!
Hang on for a minute...we're trying to find some more stories you might like.
We have finally made it to our last semester as high school students! Below is a list of all of the fun activities I believe is one hundred percent necessary to complete before that great day in June.
1: Take loads of pictures
Even though you may be in a rush to get out, you will most definitely want to remember high school. Remember to take pictures so one day you can look back on all of your great memories here at Pat-Med and who you shared them with!
2: Participate in the senior fashion show
Mr. DeMarco, government teacher at the high school, says his fashion show was "the best time ever." This years show will be taking place on March 1st and the theme is Vogue. However, categories still include career wear, movies and Disney!
3: Attend the school musical
This year the musical is Guys and Dolls! "The cast has worked so hard and we're all excited to show everyone what we can do!" says Molly, class of 2019. The dates are February 7th, 8th and 9th, come support your fellow seniors in their last show as Pat-Med students!
4: Prom
Have you ever heard anyone complaining about getting to dress up and spend the night dancing with their best friends? No, probably not. Prom is the best night of the year and, you will definitely regret it if you don't go! Everyone should leave high school with thousands of memories of all the great times spent together.
5: Road trip with your friends
Whether you just go to Montauk for the day or take a ferry off of the island, going on a little getaway with your favorite people is a great idea!
6: Send in pictures for our senior slideshow
Everyone has at least a couple pictures from either homecoming, float site, prom or just hanging out with friends. Remember to send them in to our class Instagram (@pmhs_2019)to be featured on that emotional last day!

About the Writer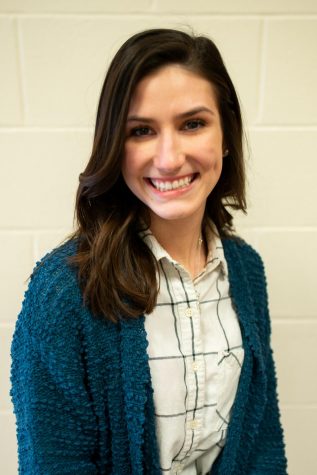 Sarah Bacon, Editor in chief
Grade 12

"Life isn't about getting and having, it's about giving and being." -Kevin Kruse