Interested in Research?
Long Island is a hub to some of the most renowned STEM research opportunities across the world. Here's a guide to to take advantage of all that's available in our area!
Hang on for a minute...we're trying to find some more stories you might like.
Situated in the heart of Long Island, Pat-Med High School is nearby some of the best STEM opportunities in the nation, if not across the world. With Brookhaven National Lab and Stony Brook University within a half hour and Cold Spring Harbor Lab a forty minute drive away, our school neighbors several powerful institutions leading the frontiers of STEM.
Unlike many other schools across Long Island who offer independent research as an extension of their daily schedule, Pat-Med instead offers the AP Capstone program, a 2-year research track consisting of AP Seminar and AP Research. These courses involve developing fundamental skills such as collaboration, using databases, analyzing reliable sources, and crafting methodologies that are essential to research in both the sciences and the humanities.
While our school's programs are distinct from others in our region, in recent years we have made significant progress in taking advantage of the opportunities available. In particular, Living Environment teacher Ms. McAuley and AP Biology/AP Research teacher Dr. Gatz took the time to mentor students through Cold Spring Harbor Laboratory's Barcode Long Island since last year. Ever since, more and more students have expressed interest in accordance with the AP Research class. Essentially, this initiative wishes to study the biodiversity of species across Long Island- anything from micro-sized water mites to larger indicator species- and the external factors that influence genetic code. At the end of the year symposium, students are given the special opportunity to present their work at the annual symposium at Cold Spring Harbor Lab.
Besides being an excellent venue of higher education for many, the close by Stony Brook University offers some of the most extensive research opportunities around. Newcomers, in particular, to the STEM fields, have a chance to explore the diverse summer programs available that cater to a variety of interests; amongst those included are the Science and Technology Entry Program (STEP), computing, medicine, engineering, physics, mathematics, and even oceanography. In comparison, more experienced researchers will study through the Simons Summer Research Program and the Garcia Research Scholar Program, which involves heavy collaboration with graduate students, professors, and even medical doctorates.
Having been involved with the Biotechnology Summer Scholars and the Garcia program, I can personally attest to the fact that they have completely revolutionized my views on the process of research and the physical application of biochemistry and materials science into the real world. While research may seem like a frenetic mess that is extremely time-consuming- which it may be at times- it is so worth it in the end. These selective programs allow you to interact with some of the brightest minds across the world, and research accomplishments come indubitably alongside lifelong friendships.
Of course, Long Island contains numerous other opportunities. Having a national lab not even 20 minutes away from your home is pretty cool, but allowing 16 and 17 year olds to actually study at the institution lies on a completely different caliber. Brookhaven National Lab's High School Research Program has captured the interest of many Pat-Med students due to the prospects of proximity, collaborating with world-renowned professors, and of course being able to study a variety of intricate projects based from machinery programming to protein crystallography.
For the more bio-inclined student, some other programs to look into include the Summer Student Intern Program at the Feinstein Institute for Medical Research at Northwell Health as well as Cold Spring Harbor Laboratory's Partners for the Future. These are additional intense research programs that give emphasis to medically-related projects in association with a personal mentor. Students may also choose to shadow or volunteer at the various hospitals we have across Long Island, including Northwell, Long Island Community (Brookhaven), and Stony Brook. These are excellent opportunities if you want to get a head start for college as early as sophomore year and occupy your summers with rich learning and fun experiences.
What is the end result of participating in research like this? Trick question- research never truly ends. But for high school students who want to get their work out there and publicize their findings, there are numerous avenues they may take. With the permission of their mentors, students may enter a variety of science competitions from the local Long Island Science and Engineering Fair and Long Island Science Congress, to national/international competitions like the Regeneron Science Talent Search and the Google Science Fair.
Others may opt to try to publish an entire paper in a scientific journal accessible to the international community, or even patent a novel invention that provides a solution to the various crises our globe faces today. The advent of the Internet enables the entire world to come together and go beyond competition to share the most exciting findings of the year. It is truly amazing to see high school students bond together over everything from computer programming to biomedical engineering.
High school STEM opportunities are never restricted to set programs aforementioned above. Although successful in rare cases, ambitious students may alternatively choose to email professors at universities whose research projects strongly interest them. However, it is important to keep in mind that professors receive dozens upon dozens of applications each year, and are also busy with their academic work.
Nevertheless, Pat-Med, while lacking an official independent research program, does offer several broader STEM opportunities for interested students. From FIRST Robotics Team 329 led by Mr. Pearson and Mr. Anello, to our re-established Science Olympiads club headed by Mr. Lipp, to even our Women in Science and Engineering program with Stony Brook led by Ms. Hanley, Pat-Med includes extracurriculars for students to explore scientific interests.
As our society continues to take enormous leaps in the field, there is huge opportunity for young adults- like high-schoolers- to take that initial step into the real world of science. With increases both in awareness of all that is available and allocation of resources and funding, as well as continued promotion for our future generations, Pat-Med's STEM foundation will only continue to grow from here.
So if you're interested in pursuing research this summer or throughout the school year, let's get those applications in!

About the Writer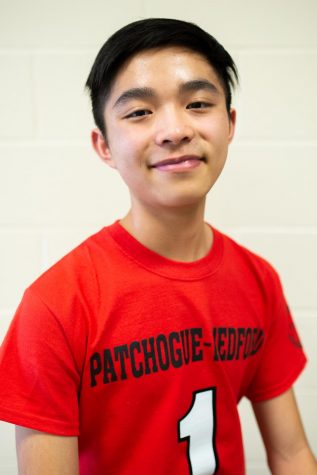 Justin Zhou, Co-Editor
Grade 12

3rd year staff member