Oh, The Places You'll Go…
Decision day had the members of 2019 showing their pride for their soon-to-be homes.
The college stress is finally over. May 1st marks Decision Day for high school seniors all over. Deposits are in, roommates are being searched for, and apparel is in the mail.
Decision Day is a celebratory event in all high schools. Seniors sport their apparel and take pictures with friends to add to their memories of high school. Walking around the halls with everyone in apparel, proud of themselves as well as their peers, is inspiring.
The inevitable disappointments that come along with the college process are long forgotten.
The pro and con lists are sitting in the trash, out of sight, out of mind. No college is perfect but there is a fit for everyone.
After deciding to spend the next four years at a school, there is much more to do. Believe it or not, you are only at the starting line.
Orientation, whether you need to miss school or it is in the summer, needs to be planned before it is full.
Scholarships can usually be found online! Local organizations, places of employment and even charities may offer relief for deserving students!
Make sure all test scores get to the school. AP or subject SATs may alleviate some of the chaos when choosing classes. Make sure any May or June tests of that year make their way to your school choice!
Lastly, remember, the process is not over yet. There are weekend trips to book hotels, sports game tickets to get, campus maps to study and of course, preparing for a new road ahead. College decision day is a celebration for everyone who takes part in the process. Congrats, you've made it this far.
About the Contributors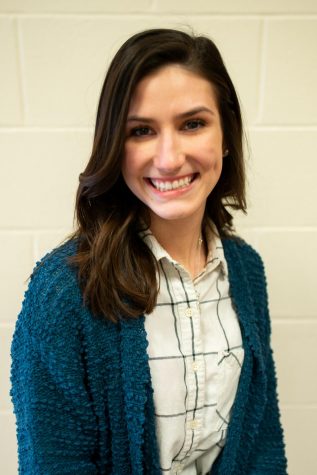 Sarah Bacon, Editor in chief
Grade 12

"Life isn't about getting and having, it's about giving and being." -Kevin Kruse
Rachel Edwards, Assistant Editor
Grade 12

"Be good to people without reason."