Preview of My Senior Year
As a senior in high school, I have a lot of expectations, hopes, and pressures. Nonetheless a fulfilling year is ahead also. So, here is what I have already experienced and what I still expect.
My first thought when entering senior year is the panic of applying to colleges and actually making decisions for my future. As I can attest for almost every senior, this is drilled in your head from day one, so it's normal to feel pressured into everything. 
The main stressor I worry about is the application process itself. On top of your heavy school workload you have to worry about deadlines! 
College is a hefty application process and takes a lot of time and work, I'm only about  a month into my senior year and they are preparing us to apply within the next couple weeks. Thus, an obvious pressure of senior year early on is college.  
Despite the overwhelming pressure of determining my future, I have many hopes for senior year. I hope to meet and connect with many of my peers as I have noticed that becoming a senior brings everyone together.
It's our last year, we might as well enjoy everything and everyone right? I hope to enjoy and celebrate all of my acceptances that I will have worked my entire school career for, along with my friends acceptances as well.
Getting accepted into a school is a big deal, it deserves to be celebrated! 
I  hope to create works and experience opportunities that will make high school very hard to leave. Bittersweet emotions are something I aspire to have when I graduate, this will make us feel as though our time spent here was worthwhile.  
 Lastly, my expectations for senior year consist of an entirely different atmosphere. No matter the cliché, becoming a senior truly is something special and something that forces you into new experiences.
These experiences can simply consist of peers being happier and more welcoming or tougher things like putting yourself out there, no matter the situation everything is just entirely different already.
I expect everyone to feel as though a weight has been lifted off our shoulders once early admissions are over, I expect to be challenged and finally I expect to have the best high school experience yet. 
Senior year is a roller coaster already and I look forward to writing my 'review of my senior year' in the upcoming future and comparing all of my thoughts I have written here. Here's to the class of 2020!  
About the Contributor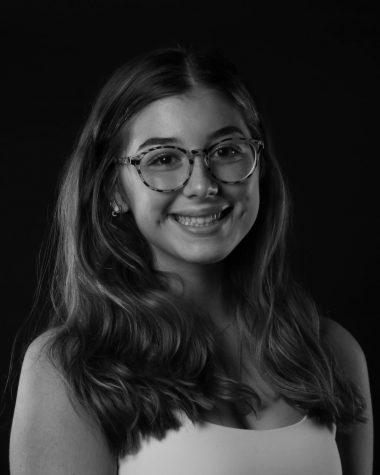 Erin Conner, Staff Writer