Ben Platt's Sing to Me Instead Tour at Radio City
The orchestra of taxis and the symphony of busy people flood the streets of New York City. But at the corner of fiftieth and sixth, there is an indescribable atmosphere: This corner is where Radio City Music Hall has been since 1932.
On the night of September 29th 2019, about five thousand people were at this world famous venue waiting for one man. This man is Ben Platt.
One special thing about this man is his audience. The diversity at this concert is an amazing melting pot of acceptance. Men, women, gay, straight, those of different religions, age, ethnicities and backgrounds, all gathered to see him. No two people were the same.
Amongst these people were many Broadway actors including Michael Park (Tuck Everlasting, Dear Evan Hansen) and Andrew Barth Feldman, a seventeen year-old from Long Island who is currently playing Evan Hansen at the Music Box in New York City. However, on this night I do not think one person felt as if they stood out or were unequal.
Ben Platt is most commonly known for his work in Pitch Perfect (Benji), Dear Evan Hansen (Evan Hansen), and most recently his new show on Netflix, The Politician, in which he portrays Payton Hobart. This night was a celebration of his album Sing To Me Instead, which debuted in March of 2019.
He performed the entire album and also included famous hits from other artists including "The Joke" by Brandi Carlile, "Take Me To The Pilot" by Sir Elton John, and "Overjoyed" by Stevie Wonder.
When his more upbeat songs "Share Your Address" and "New" were performed, every person in the crowd was up on their feet, dancing and singing along with their fellow concert-goers. On his more melodic songs, the audience sat enthralled by his emotional lyrics and impeccable riffs and range.
A neat difference about this concert compared to others is the connection Ben Platt established. He would take breaks between his songs to share facts about his life, including his disgust of peanut butter and his hatred of cats stating, "I believe cats are the Devil's children." 
He was also very open with the people. After one of his more energetic and momentous numbers, the incredible backup performers and band took the same song and made it their own showstopper.
When Ben returned, he blatantly shared the fact that he'd indeed been taking a bathroom break during their takeover.
But his loathing of cats and his candid bathroom experiences were not the only things shared. After his first number, he began to talk about sexuality and the need for everyone to be treated the same despite their feelings or beliefs.
This concert could not have been more of a celebration of life and of all the trials, errors, and high points one faces day to day.
Platt performs and writes for everybody, no matter who they are. Anyone can connect to any one of his works no matter what walk of life they are from. He appeals to the masses and touches so many hearts at one time.
As I watched the people around me hug their partners, family, friends, and share tears of sheer happiness and gratitude to this man and his words, I instantly knew that this man will be changing lives forever.
You can catch The Sing To Me Instead Tour at Radio City on Netflix soon. You can also find his music on Amazon music, Spotify, Apple Music, and many more.
About the Contributors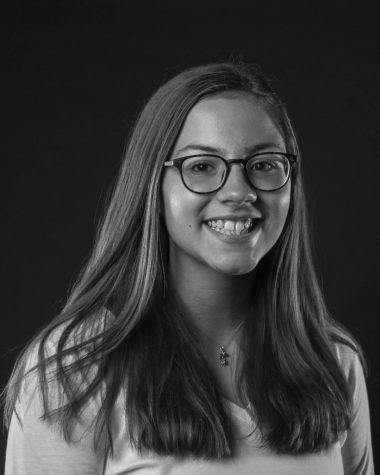 Olivia Thorgersen, Staff Writer & RTV Field Reporter
Olivia is a junior here at Patchogue Medford High School. She is an anchor on Raider Tv and 2nd year member of The Red and  Black. Olivia's love for...