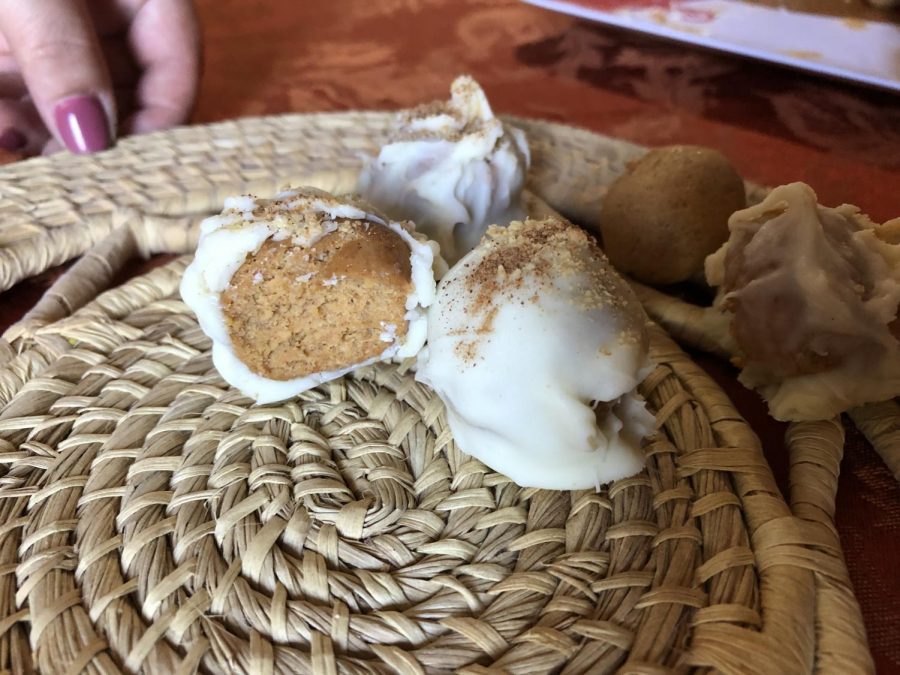 Photo by Oli
Cream Cheese Pumpkin Pie Truffles
Creamy, pumpkin-y, and tiny, what's not to love? Pumpkin spice and everything nice; these truffles are an easy no- bake dessert to whip up and enjoy.
The early fall months can still be warm, so these sweets are perfect to give you that fall feeling while being a cold and refreshing treat. With all the flavors of fall in just one bite, it will be hard to stop. Luckily, the batches are big and prepare in the same amount of time it takes to watch one episode of The Office.
Prep time: 10 minutes
Chill time: 3 hours and 30 minutes
Servings: 24 to 36 truffles
Ingredients:
½ cup (4 oz) cream cheese, room temperature
2 tablespoons (15g) confectioners' sugar
1/3 cup (80g) pumpkin puree
1 ¾ cups (175g) graham cracker crumbs
½ teaspoon pumpkin pie spice
½ teaspoon ground cinnamon
Toppings:
10 oz (283 g) semi-sweet or white chocolate
Extra graham cracker crumbs or cinnamon
Preparation:
Mix together cream cheese and confectioners' sugar, using mixer, until creamy. Add pumpkin puree and beat on high until combined. Add graham cracker crumbs, pumpkin pie spice and cinnamon, mix on medium until incorporated. Mixture should be thick and smooth; refrigerate dough for at least 3 hours.
Line and prep two large baking sheets and set aside.
Take out dough after a minimum of 3 hours. Scoop chilled dough in teaspoon amounts into 1 inch balls. Place on baking sheets. Chill balls for 30 more minutes.
Before taking out dough, melt chocolate in microwave in 20 second intervals.
Remove balls from refrigerator and dip individually into melted chocolate. Place back onto baking sheet and sprinkle with cinnamon, graham cracker crumbs, or your chose of topping. Allow to chill and set before serving.
A sweet morsel of fall flavors, the pumpkin pie truffles are a dessert to enjoy throughout the beginning fall months.