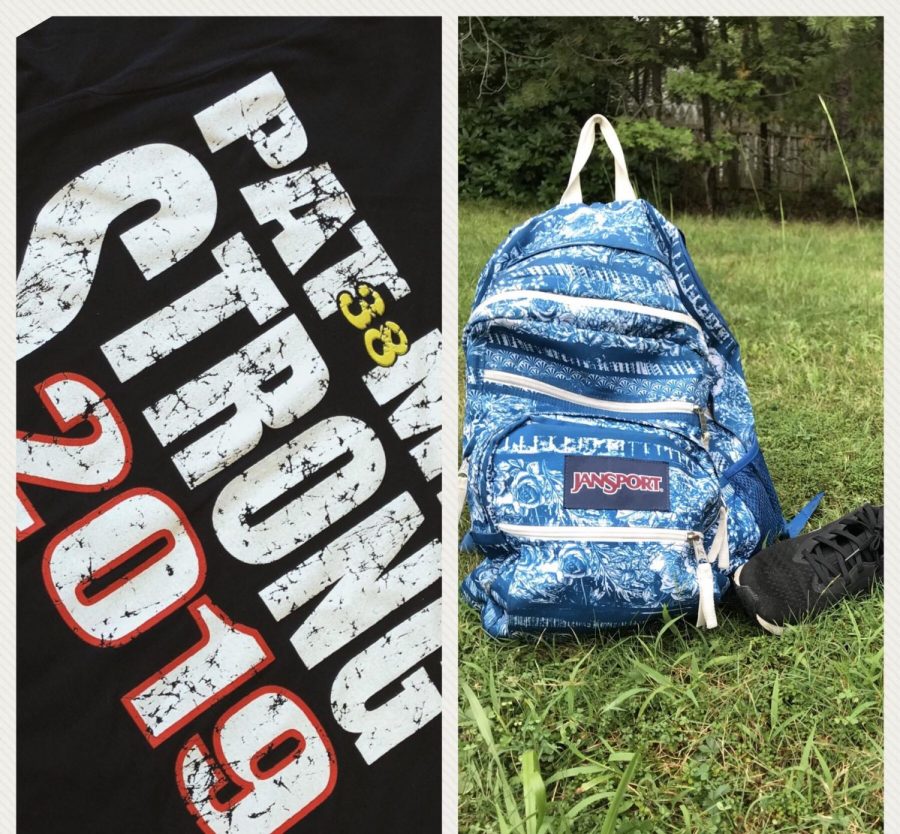 The First or Last Day
A PMHS senior and freshman share their first day of school experience.
September 12, 2018
The "First" First Day
One PMHS freshman shares their experience during the first days of high school.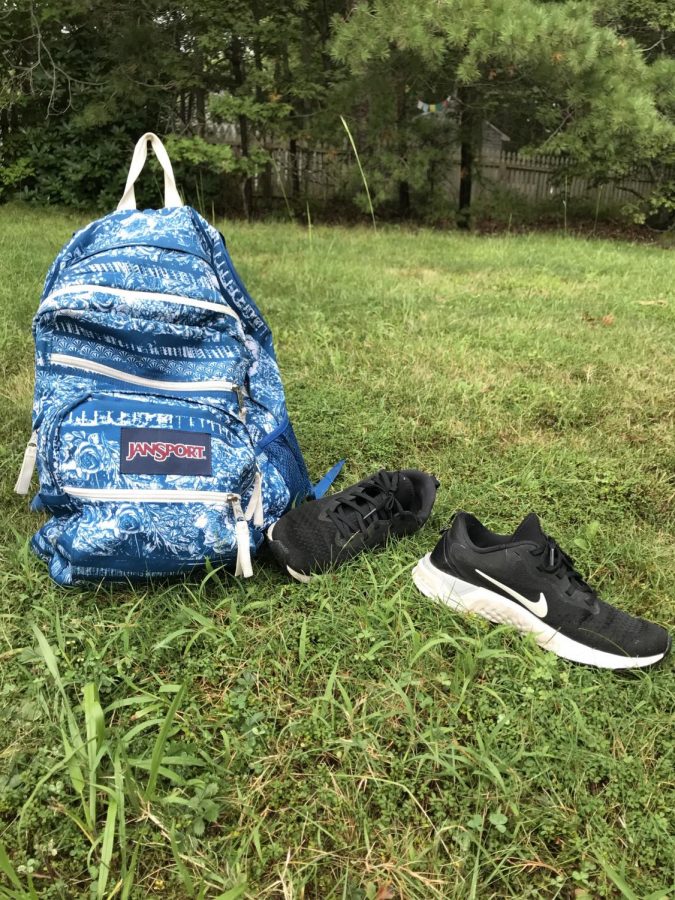 Photo by Esme Warmuth
The first week of high school, as freshmen, is a highly anticipated event in any student's life. Movies and television prepare us for a first week filled with anxiety. We worry about whether the popular group will accept us or reject us, whether the seniors will choose to terrorize us or, leave us be. As I reached the first day of high school I worried, that I wouldn't be able to handle the pressure or the workload that came with the freshman title. However, by the end of my first day, I came to the conclusion that the first week of high school, is not that big of a deal; and that the stereotypes I had been fed my whole life were not accurate.
First period, I arrived late and had to ask a security guard to let me in the gym where my class had already assembled. If you had told me that would be my first memory in high school any other time, I would have died of embarrassment, but in reality, it was no big deal. I got in the gym and sat with the first friend I saw. No one mentioned my apparent disregard for punctuality. The rest of the day went well, I struggled to find my classes, but not as much as I had expected to. I did have a few mishaps such as going to English a period early and forgetting my locker combination, but all in all my first day was a success. My classes were interesting and engaging. I wasn't bored, even on the second and third day as I had expected to be. The teachers were funny and personable, and they all treated the students with respect.
One thing that surprised me the first day was that the boys were not all deep-voiced, muscle-clad, giants, and the girls hadn't started dressing as if they were going to New York fashion week. Kids who were scrawny in middle school were still scrawny in high school. I learned that Cheryl Blossom and Clay Jensen are played by twenty-year-olds and not an accurate representation of teenagers.
Now that I've made it through my first week of high school, I'm not worried about my second. My expectations were not accurate; my first week went better than I ever thought it would. I look forward to more positive experiences at my new high school. Freshman year will be a good one, I can tell.
Leave a Comment
The "Last" First Day
One PMHS senior shares her experience after finishing the last first week of high school.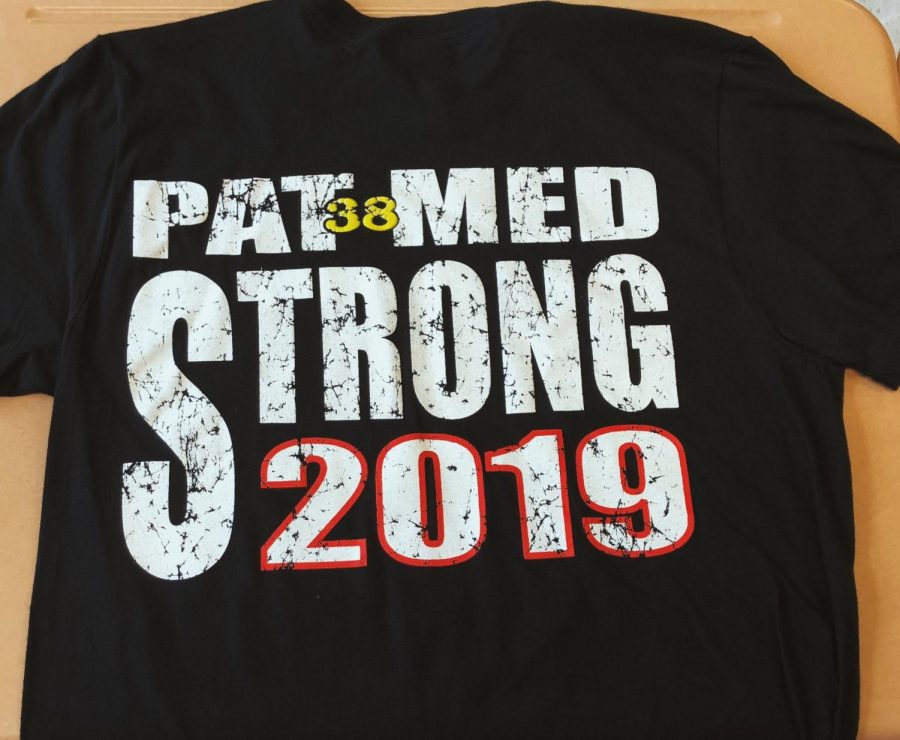 Photo by Sarah Bacon
Walking into the school, keys in one hand, coffee in the other. It's every high schoolers dream. Well, maybe not the school part but the feeling of your lanyard wrapped around your hand, most definitely. Being able to drive yourself to school and seeing all your friends in the student lot attempting to back into spots after ten unsuccessful tries is thrilling. There is a strong feeling of maturity passing freshmen knowing full well they have no idea which hallway they are in. It's a strange sense however, thinking just four short years ago, I was one of those freshmen who got lost going to geometry.
There is one thing to know about us seniors. We will let absolutely everyone know we are seniors in the beginning of each conversation. We will swing our keys on our fingers until they turn blue. We will walk around with our sunglasses on making sure every other student knows we are allowed to leave sixth period and they aren't. We will talk about how we can't wait to walk across the stage in June but most of the time that is a lie. Just ask any seventeen year old what they plan on doing for the rest of their life and you will see the tears well up in their eyes. The thought of leaving our nice, secure, cozy home at Patchogue Medford is scary.
The first week of school for upperclassmen is typically spent deciding which teacher knows enough about them to write a recommendation letter. The timing of asking must be perfect, these working adults must put absolutely all of their effort into this letter. Every single ounce of pride and enthusiasm must be poured onto the computer screen to get that child into a college. All joking aside, our teachers at the high school are amazing with senior year advice. Considering college talks take up most conversations during senior year, it's very helpful. Whether it's looking over my essay for the fifth time, adding another school to my list or just the subtle reassurance that everything will be okay this year, my teachers are always going the extra mile for me.
It's overwhelming going from the security of coming back to high school next September to not knowing where on earth you'll be in just eleven months. On the other hand, it's the most exciting decision a teenager can make. The future is completely in our hands and because of our teachers and staff here in high school, I can confidently say I am ready to take on whatever comes my way. This year is going to be about asking questions to learn the most I possibly can, getting involved in everything possible to create the most amount of memories and enjoying days with my friends while we are all still on this lovely island together.
Leave a Comment