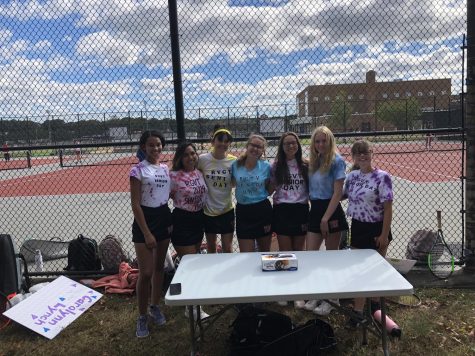 Nicole Socko, Staff Writer
October 15, 2019
Senior day is a great way to remember and honor varsity players who have dedicated hours upon hours to school teams from all kinds of sports. The Girls Varsity Tennis team...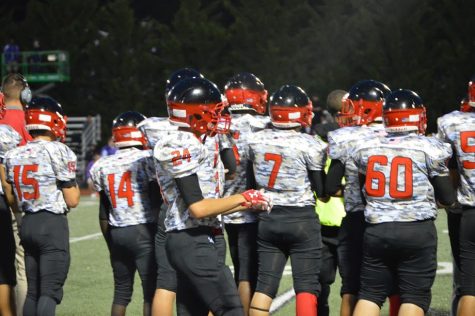 October 10, 2019
Right now, we are in the middle of the football season,...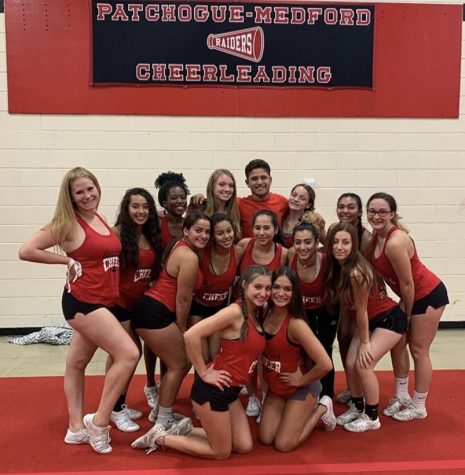 October 7, 2019
Red, black, the Raiders Varsity Cheer Team is ready...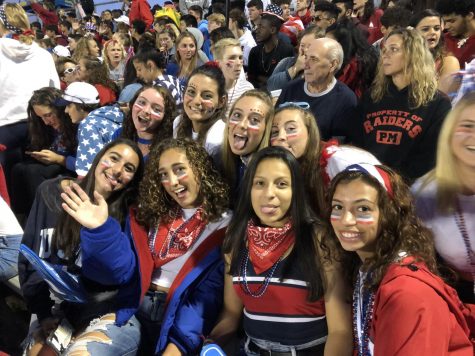 October 4, 2019
What is Raiderville?  Raiderbowl, Football...
October 16, 2019
Do you know your class rank? Students fill their schedules...
October 11, 2019
I'm not the first to say I've gotten sick due to...
Should humans colonize other planets?
October 8, 2019
"In terms of people going to Mars, I think this is...
Raider TV
Season 3 Premiere featuring Fall sports recap, a new weather segment, & finishing the Disney lyric!
Tour the Town
A new vlog series from the Red & Black! Students take viewers to some of the hidden treasures in the Patchogue-Medford area. In this episode, Isabella, shares some information about the historic Medford train station.
Recent Sports Scores
Wednesday, September 25

Field Hockey

PMHS 1 - Connetquot 0

Wednesday, September 25

Girls Tennis

PMHS 2 - Ward Melville 5

Wednesday, September 25

Girls Volleyball

PMHS 3 - Longwood 1

Wednesday, September 25

Boys Soccer

PMHS 4 - Longwood 0

Wednesday, September 25

Girls Soccer

PMHS 0 - Comsewogue 0

Tuesday, September 24

Girls Gymnastics

PMHS 151.5 - Harborfields 143.575

Saturday, September 21

Varsity Football

PMHS 26 - Commack 14

Wednesday, September 11

Boys Golf

PMHS 1.5 - Sachem 7.5

Tuesday, September 10

Girls Cross Country

PMHS 29 - William Floyd 27
Upcoming Sports Events
Girls Soccer
Sept. 26 @ Smithtown East, 4:30pm
Field Hockey
Sept. 26 Half Hollow Hills @ PMHS, 4:30pm
Girls Volleyball
Sept. 26 Commack @ PMHS, 4pm
Varsity Football
Sept. 27 @ Central Islip, 12pm
Boys Soccer
Sept. 27 @ Ward Melville, 4pm
Girls Gymnastics
Sept. 27 Sachem @ PMHS, 4:30pm
Girls Tennis
Sept. 27 Sachem @ PMHS, 4pm
Boys Golf
Oct. 2 Middle Country @ PMHS, 4pm (Mill Pond Golf Course)
Boys Cross Country
Oct. 4 @ Firemen's Field Brookhaven, 4pm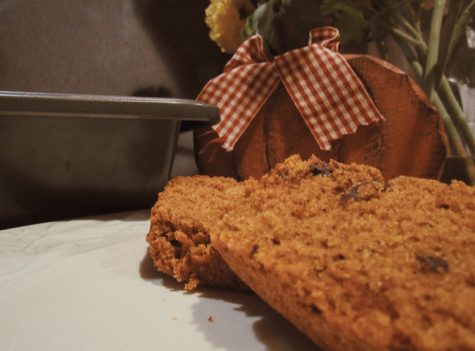 Sofia Oakley, Staff Writer
October 18, 2019
Looking for a special treat to enjoy after rounds of leaf-raking?  Then this delicious loaf of bread is the way to go. It's sweet, moist, and overall  -- delicious.  It's...

Loading ...