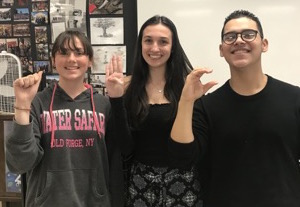 Rachel Edwards, Staff Writer
May 31, 2019
Imagine this: You're at work and a customer walks in. You can tell they need to ask a question but it seems that they are having a little bit of trouble. You slide them a piece of paper and they write...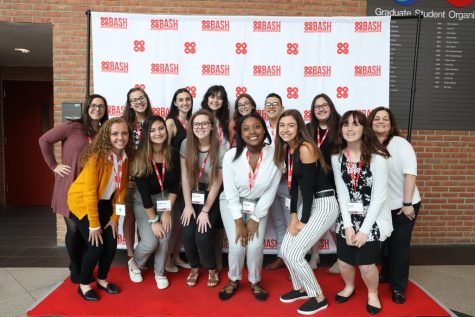 Delaney Reh, Staff Writer & RTV Field Reporter
May 8, 2019
Southold High School's SOHO TV hosted the third annual BASH awards on May third at Stony Brook University's School of Journalism. The award ceremony is held to honor the best of Long Island high school...
Raider TV
In our final broadcast, we feature the Unified Basketball playoff game, the ALS Ride for Life event and, we say goodbye to our seniors!
Girls Grabbing Grub
Episode 2 - Buttermilk's (in Patchogue, NY)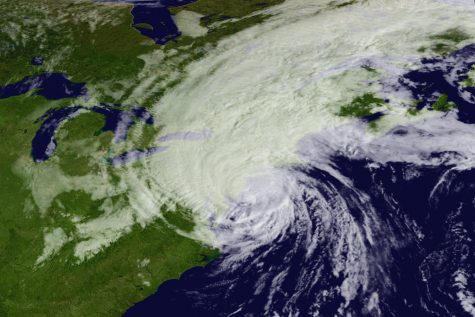 Delaney Reh, Editor in Chief
September 12, 2019
The Bahamas were devastated by the destruction caused by Hurricane Dorian. The category five hurricane left the island destroyed and thousands of Bahamians homeless and injured; the death total from the storm has risen to 50 people. The World Food Program said "90% of the homes, buildings, and...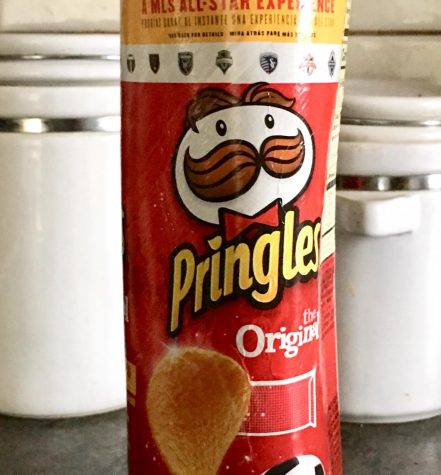 Sarah Varghese, Assistant Editor
September 5, 2019
For one unidentified patient, an unhealthy diet of white bread, Pringles, and fries has lead to permanent damage in eyes leaving him blind at the age of seventeen. Since elementary school, this patient has stuck to only eating fries from the fish and chip shop, Pringles, white bread, processed ham,...
Recent Sports Scores
Friday, September 13

Varsity Football

PMHS 23 - Sachem North 10

Thursday, September 12

Girls Tennis

PMHS 1 - Walt Whitman 1

Thursday, September 12

Girls Gymnastics

PMHS 148.4 - Smithtown 159.35

Wednesday, September 11

Girls Tennis

PMHS 3 - Ward Melville 4

Wednesday, September 11

Boys Golf

PMHS 1.5 - Sachem 7.5

Wednesday, September 11

Field Hockey

PMHS 1 - Sachem North 2

Wednesday, September 11

Girls Volleyball

PMHS 3 - William Floyd 0

Wednesday, September 11

Boys Soccer

PMHS 0 - Central Islip 1

Tuesday, September 10

Girls Cross Country

PMHS 29 - William Floyd 27
Upcoming Sports Events
Boys Cross Country
Sept. 17 @ Sunken Meadow State Park, 4pm
Boys Soccer
Sept. 17 @ Brentwood, 4pm
Girls Soccer
Sept. 17 Northport @ PMHS, 6pm
Girls Tennis
Sept. 17 @ Longwood, 4pm
Boys Golf
Sept. 17 Connetquot @ PMHS, 4pm (Mill Pond Golf Course)
Field Hockey
Sept. 18 Centereach @ PMHS, 4pm
Girls Volleyball
Sept. 19 @ Ward Melville, 4pm
Football
Sept. 21 @ Commack, 12pm
Girls Gymnastics
Sept. 24 Harborfields @ PMHS, 4:30pm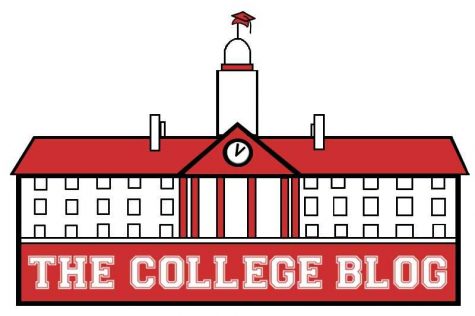 Andres Rendon, Staff Writer
November 15, 2018
Where do I begin? Syracuse University, by far, is the most beautiful school that I have ever seen in my life. First, let me begin with the ride up to the campus. Being that...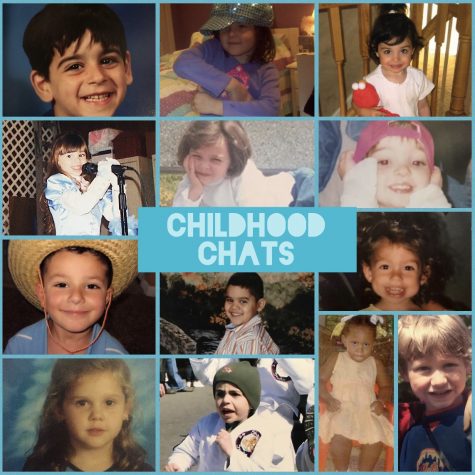 May 13, 2019

Loading ...