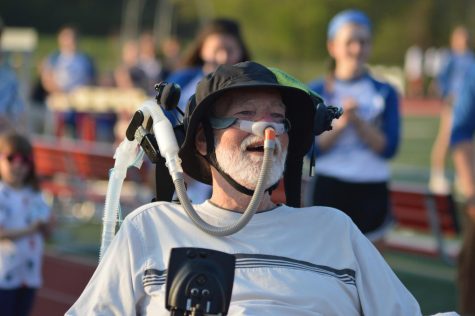 Anson Zhou, Contributor
Many of you may remember the "ALS Ice Bucket Challenge" which swept across the nation and the world in the summer of 2014. This viral phenomena led to the fundraising of hundreds of millions of dollars for research to end t...
May 19, 2017 • 2 Comments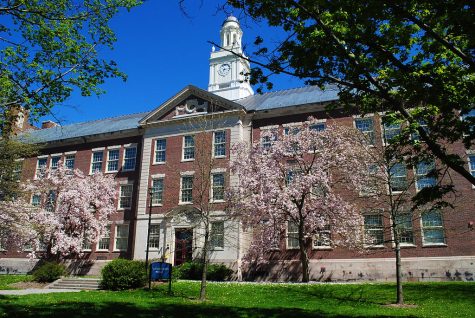 McKenzie Smith, Staff Writer
When conversations about college spike during the school year, Pat Med students begin mobilizing in an effort to figure out their individual course of action. Well-meaning adults sing songs of the control we have over our...
April 19, 2017 • 3 Comments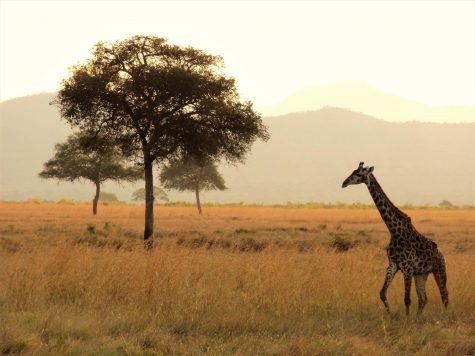 Jonathan Craig, Contributer
Wow, I'm honestly surprised that they would let me take a crack at another one of these newspaper articles after the last one that I did (I thought that all of the puns would have driven any normal person to madness). If...
April 17, 2017 • 1 Comment
View All »
Hailey Julian, Editor in Chief
14 seed. When you are number 14 out of 18 teams in the playoff seeding, you can only imagine the fate people will assume for you. Well, Pat-Med baseball played against all odds. Considering the team...
May 27, 2017
May 24, 2017
Cassandra Jannsen, Contributor
"There's a swimming pool on the fourth floor." When asked, nine out of ten students at Patchogue-Medford High School stated that they had heard this statement, or a variation, at least once. Whether...
May 21, 2017
Michael Alduino, Staff Writer
I'm sure you know the clichés by now: "it all comes down to this," "it's a must-win situation," "who is going to cement their legacy, or crumble beneath the pressure?" If you are a fan...
May 18, 2017
View All »
Well for the Week: Yoga and Deep Breathing
In a brand new recurring vlog about health and wellness, PMHS senior, Alex Reksten offers some of her tips and tricks to living a healthy lifestyle. Check back again soon to see her next video post!
Brianna Coccia, Contributor
This past month, the president of the Italian Honor Society, Amanda Coccia, won a contest to participate in a summer exchange program in Italy. One may ask, how did this extra...
May 24, 2017 • 2 Comments
Hailey Julian, Editor in Chief
The beginning of the end. How much time is left? 20(17) days!! Everything we've known for four years is just, over. It's remarkable to reflect and realize how fast this ti...
May 11, 2017 • 1 Comment
Louis Walker, Community News Editor
On Thursday, April 27, 2017 in the auditorium of Saxton Middle School, Dr. Michael Hynes, superintendent of the Patchogue-Medford School District gave his annual "State...
May 9, 2017 • 2 Comments
The Mohawks Take Flight Once More
May 3, 2017
Where the Past is Always Present
May 1, 2017
Class of 2018 Celebrates with Sweet Surprises
April 29, 2017
View All »
Spring Sports
Saturday, April 22

Boys Tennis

PMHS 7 - Bellport 0

Saturday, April 22

Girls' Lacrosse

PMHS 5 - Ward Melville 18

Friday, April 21

Boys' Lacrosse

PMHS 11 - North Bablyon 5

Thursday, April 20

Girls' Badminton

PMHS 0 - Whitman 9

Thursday, April 20

Girls' Track & Field

PMHS 60 - Brentwood 90

Thursday, April 20

Softball

PMHS 5 - Riverhead 6

Thursday, April 20

Boys' Badminton

PMHS 0 - Whitman 9

Wednesday, April 19

Girls' Golf

PMHS 1.5 - Riverhead 7.5

Tuesday, April 18

Baseball

PMHS 2 - Ward Melville 5

Friday, April 7

Boys' Track & Field

PMHS 57 - William Floyd 84
Polls

Loading ...
Staff Profile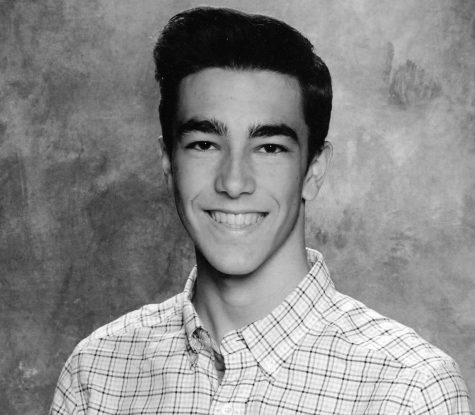 Matt Correa
Co-Assistant Editor
Grade 11 "Be proud but never satisfied"
Thank you for commenting!