An Emphasis on Empowerment
One member's perspective of what it's like to be a member of the Women's Empowerment Group
Last year, I made the decision to join the Women's Empowerment Group (WEG). I decided this somewhat on a whim; my knowledge of the club was minimal and I had only heard about it from the school's announcements. Consequently, I admit that I was nervous to attend my first meeting. I was unsure about what the club's intentions were, what the environment would be like, and whether or not it would be a worthwhile experience. I soon began to see that all of my worrying was unnecessary. Upon walking in the door, I felt an immediate reassurance. The leaders of the group were both welcoming and approachable, which helped to generate a sense of unity among every student in the room. For the entirety of my sophomore year, I looked forward to Thursday afternoons and every discussion, activity, and fundraiser we participated in. I've never been a part of something so full of welcoming, diverse, and open-minded students. Each meeting felt less like a 'meeting' and more like a close friend or family gathering. In particular, at the second meeting, we all sat in a circle and went around introducing ourselves. This may sound a bit intimidating to some; however, the atmosphere was so friendly and non-judgemental that I did not feel inclined to give it a second thought. I was greeted with open arms, and that is why clubs such as the Women's Empowerment group are so imperative.
So, what exactly is this club and why is it important to join? At its core, WEG is about raising awareness about issues regarding intersectional feminism, and centers around celebrating people of all identities. It should be noted that the feminist movement is NOT about advocating superiority of women over men (as it is commonly mischaracterized) and is instead about campaigning about the equality and fair treatment regardless of gender. Intersectionality– a term coined in 1989 by Kimberle Crenshaw- alludes to the recognition of the impacts of the intersection of race, gender, class, disability and sexual orientation on marginalized people in society, and is an integral part of understanding feminism.  As put by Ki Gomez,"The women's empowerment is a group of students who are dedicated to giving those in our society a voice to help make progress towards equality among all gender identities, skin colors, classes, and ability. We hope that through our club we can practice activism, protests, and community service to help our future endeavors as activists." Ki is the president of WEG and a current senior at Pat-Med. If you are currently wondering whether or not you are eligible to join, the answer is simple. All are welcome, always. "Although our name is the Women's Empowerment Group, we empower more than women. Feminism started with the equality for women's right to vote, yes, but it's grown to be an all encompassing term to help signify those who are dedicated to the equality of marginalized people in society. You may even go as far as to say that women of marginalized groups such as women of color, women-loving-women, and women with disabilities, are all the most marginalized of their respective groups. The most marginalized and discriminated group right now is black transgender women. We need to be supporting them."
What can you expect upon joining the group? Ki, who has been a member of the club for three years, explains that in terms of activities, "We've always done at least one breast cancer walk a year, Trick or Treat street, we donate to PTA events, we participate in the soup kitchen on South Ocean Avenue, and do bake sales during the course of the school year to help fund different donations we do." When asked about his plans for the upcoming year he said, "This year, I would love to have the group do at least two breast cancer walks, more bake sales where we donate all of the money we made to specific organizations, as well as different raffles to not only give special prizes to the Pat-Med family, but donate the money we made to an organization as well." In addition to that, weekly meetings include discussions about important women in history, making posters to hang around the school in celebration of Black History Month and Women's History Month, showing films about important women in history, and hand making bracelets and pins to sell to raise money for cancer research.
To say the least, I have never had an ounce of regret towards my decision to join WEG. Overall, being a part of something so significant, such as WEG, is a rewarding and unparalleled experience. For this reason, I encourage every student- regardless of gender, sexuality, or race- to consider joining Women's Empowerment. I can say with full certainty that you will gain new knowledge, confidence, and friendships upon joining. But don't just take my word for it. "As a gay, latino, and transgender man, my identities are constantly debated by white,straight, and cis-gendered men who know nothing about who I am and who people like me are." In regards to why he decided to join Women's Empowerment Ki said, "I was angry at the world and I needed to do something. I can't vote, but my voice can still be heard. Joining as a sophomore solidified my presence in the world as someone who will stand up for himself and will fight back. That's part of why this club means so much to me. As a member for three years, I couldn't be prouder of it and I hope people, gender identity aside, will feel inclined to join."
So, when is WEG's first meeting? Well, the details for the 2018-2019 school year have yet to be announced. As it stands, Women's Empowerment is without an advisor. If you know of a teacher or faculty member who would be interested in this position -or have any other questions or concerns- please do not hesitate to send a DM to the club's Instagram: @pmhs_weg.
About the Contributor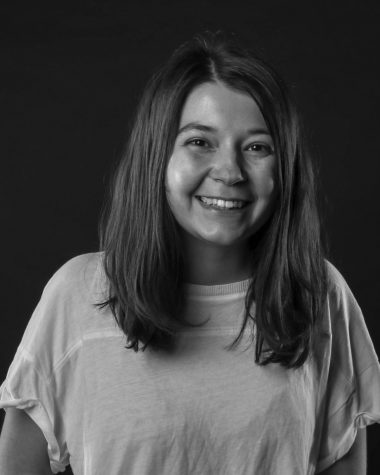 Elizabeth Niemiec, Co-Editor
Grade 12

"What a wonderful thought it is that some of the best days of our lives haven't happened yet." - Anne Frank