One Man's Legacy on a World of Imagination
Remembering a creative mind that has brought joy and numerous quotes for generations.
Hang on for a minute...we're trying to find some more stories you might like.
Stephen Hillenburg, the creator of one of the most beloved cartoons: Spongebob Squarepants, passed away on November 27th after losing his battle with ALS. Hillenburg received the diagnosis for the disease, also known as Lou Gerhig's, in March. His death struck many worldwide. Through Spongebob, Stephen Hillenburg leaves behind a profound impact on pop culture and an entire generation of kids.
One fan even went as far as starting a petition to have the song "Sweet Victory" be played as a tribute to Hillenburg during this year's halftime show at the Super Bowl. The song was featured when the characters played the half-time show at the "Bubble Bowl," after assembling into a band, in the episode entitled "Band Geeks." Over 900,000 people had already signed the petition within two weeks.
"
Stephen Hillenburg leaves behind a profound impact on pop culture and on an entire generation of kids"
Hillenburg, who was a former marine biology teacher, created Spongebob Squarepants after he decided to combine his love of the ocean and its creatures with his talent for art. From the first episode, aired on May 1, 1999, it was a huge hit.  And it didn't only appeal to kids; it was popular among adults as well.
College students even used to hold viewing parties to watch it together. Since 1999, 250 episodes have been aired, making it the fifth longest-running animated series in the country.
Two movies were made too. The first movie, The Spongebob Squarepants Movie, was released in 2004 and grossed a total of $140 million globally. The second movie, The Spongebob Movie: A Sponge Out Of Water, grossed an estimated $325 million worldwide.
It has since inspired a Broadway musical of the same name, which just closed in September after 327 performances, that was nominated for twelve Tony Awards and won one for Scenic Design. The show has won numerous Emmys, Annie Awards, and ASCAP Awards.  Furthermore, it has aired in over 200 countries and subtitled in more than sixty different languages.
Spongebob Squarepants, currently in the midst of its 12th season, has had an enormous impact on generations of kids. It features prevailing tones of friendship, imagination, and optimism through humorous stories of sea creatures living at the bottom of the ocean.
Spongebob, in particular, is a lovable sea sponge who counteracts the negativity and cynicism he encounters with nothing but innocence and friendliness. At times absurd, Hillenburg conveys his bizarre sense of humor through the different personalities each character in Bikini Bottom presents.
For example, Mr. Krabs resonates greed, while Squidward reflects pessimism. All of the show's conflicts are reflections of all of the characters' values. In this way, the show parallels quirky humor with unexpected emotional depth; each 11-minute episode teaches the importance of values such as friendship, individualism, and hard work. Though subtle, kids do absorb these lessons.
One boy learned how to do the Heimlich Maneuver from watching Spongebob, which he used to save his friend from choking. In today's world, Spongebob also plays a significant role in meme culture, generating references to relatable scenes throughout social media.
While it is still popular among kids today, the bulk of the early fans of Spongebob are already or almost grown up. Without a doubt, Spongebob shaped the lives of many in our generation, by bringing endless joy to all who watch it, it played a significant part in our childhoods. Because of this pure happiness, its safe to say that none of us can fathom growing up without it.
Spongebob is one of the most iconic and timeless characters of all time and has become a symbol for those of us who are just not ready to grow up while reminding others that they are a kid at heart.
Stephen Hillenburg's creation is original and unimaginably successful. He is undoubtedly one of the greatest minds of the century and should be acknowledged as so. Thank you, Stephen Hillenburg, for providing generations with so many memories and joy.

About the Contributors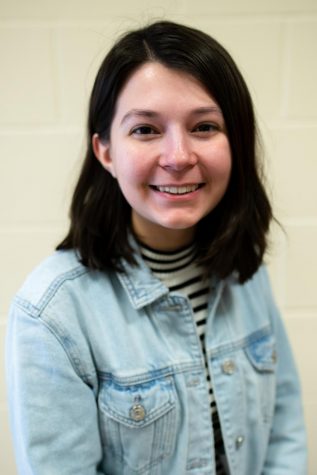 Elizabeth Niemiec, Staff Writer
Grade 11

"What a wonderful thought it is that some of the best days of our lives haven't happened yet." - Anne Frank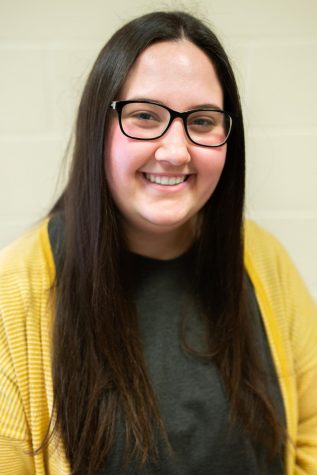 Jenna Potter, Assistant Editor
Grade 12

"The sun will rise and we will try again."