Top 4 Easter Festivities
With Easter hopping right around the corner, it is only appropriate to discuss the popular traditions that come with it. Fresh air, pastel colors, bunnies, eggs, candy, family and more, Easter has it all.
Easter Egg Hunt:

An absolute all time classic tradition; the egg hunt. Featuring brightly patterned eggs secretly hidden all around the yard and even indoors, this may be deemed as children's favorite part of the holiday. The ambition of hunting for the eggs can almost amount to the excitement of finding out what's inside. Money? Candy? Toys? Only time will tell when all the eggs are found what treasures behold.

Easter Bunny Baskets:

Another popular tradition includes waking up to a basket full of toys and candy. For the younger ones this is the equivalent of waking up to presents on Christmas morning, knowing that the Easter Bunny himself came to visit. Some may get creative with them and have an overall theme, whether it's filled with all things chocolate, beach essentials, monochromatic yellow items, or even gardening details there is a basket type and extreme excitement for everyone.

Easter Dinner:

Yes, yet another tradition that deals with food but, when the day has ended and the family is tired from easter egg hunts and basket making, the final sit-down begins. Being surrounded by family and friends has got to be one of the best feelings in the world so when you add a wonderfully home cooked or even catered meal the stakes rise even higher. Laughs, memories, prayer, and so much joy is shared during this event while our eyes widen once we see the food-oh, and don't forget about dessert. Our stomachs may already be filled with candy but that doesn't mean we can't squeeze a slice of cake or cinnamon roll in along with it.

Easter Egg Dyeing: Now yes, Easter is surrounded by everything egg associated. With that being said part of the Easter fun actually comes either a few days before or even the day of the holiday. The annual egg dyeing party allows everyone's creativity to be shown and honestly let's face it, who gets to dye eggs everyday? Normally they're on your breakfast plate scrambled but on Easter they're sitting on the dining room table as a colorful centerpiece.
What are some of the traditions your family has this time of year? Leave them in the comments! Enjoy the break, Raiders!
About the Contributor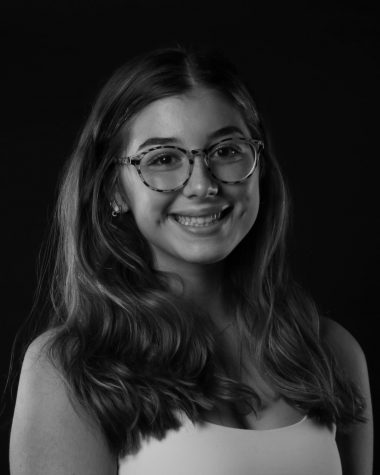 Erin Conner, Staff Writer