College, Applications, and Essays. Oh, My!
Breaking down the jargon of the college application process.
Ah, September. 'Tis the season for back to school shopping, Friday night football games, and getting used to a new routine. For seniors hoping to go to college next year, it's also a time of deadlines, applications, and stress.
It's only September, yet because the common application opened up on August 1st, it's easy to feel behind already. But, where to even start? What's the difference between early action and early decision?  And what the heck is a FAFSA? 
The entire process can seem a bit daunting and demotivating. Don't fret! Here's a list of common college application terminology and their meanings to make applying to college a little less scary:
Common Application: The common application is the most common method of applying to college and is accepted by over 800 schools, public and private. After making an online account, students can add, manage, and apply to up to twenty colleges all in one place. When using the common application, personal information (name, address, etc.), activities, and personal essay only have to be filled out once, and writing supplements can also be accessed. 
Coalition Application: The coalition application is similar to the common application because they are both online applications that allow students to apply to multiple colleges at once. Despite formatting differences, they both have space to list personal information, activities, experience/a resume, and a personal essay. However, the coalition application does not limit the number of colleges students can add. The main distinction between the two is that only 150 colleges accept the coalition application.
Personal Essay: The personal essay is a 650 word essay that typically incorporates a unique background, experience, idea, or interest. It's used as a personality and writing skill level indicator. Most colleges require them and rely on them to provide insight into the student's life that the rest of the application does not reflect.
Writing Supplements: In addition to the personal essay featured on the application, many colleges require one or more of their supplements to gain more information about the student. Many are in regards to why a student is interested in a specific major or the reason they chose to apply there. Most writing supplements are shorter than the personal essay, ranging anywhere from 150 to 500 words.
FAFSA: The FAFSA or Federal Application for Federal Student Aid is a form used to apply for financial aid. The application opens up on October 1st and closes in June. However, it's recommended to apply ASAP to ensure students get the financial help they need.
Early Action: Early action plans allow a student to apply and get a decision earlier. This plan is non-binding, meaning acceptance does not require admission, and students don't have to commit until May. For most schools, the early admissions deadline is November 1st or 15th. Students only have to wait until December for a decision. The benefit of applying under either early admission (action or decision) is earlier access to financial aid.
Early Decision I and II: Early decision plans also allow students to apply and get a decision earlier. However, they are binding and should only be used with a first-choice school, since accepted students must attend the school. Additionally, students cannot apply early to other colleges and must withdraw all other applications upon admission. The difference between early decision I and II is that ED II has a slightly later deadline and decision date.
Open admission: Colleges with open admission plans are non-competitive and unselective. They don't take test scores, essays, or activities into account and only require a high school diploma or equivalent for admission. Most colleges who offer this are community colleges or 2-year institutions.
Single choice/ Restricted Early Action: This plan, offered by many Ivy Leagues and other private schools, is similar to early action in terms of its deadlines; it's non-binding and doesn't require a commitment until May 1st (to allow time to compare financial aid packages). Although, like Early Decision, it does not allow students to apply to other schools early. 
Rolling admission: Colleges offering this plan allow students to apply past the deadline for regular decision (which for most schools is January 1st). There's also no date set for decisions. Applications can be submitted any time, and the student will be notified of a decision shortly after. So, a student who applies early will receive a response earlier, while another who submitted their application late will receive a later decision in comparison.
Public: A public college collects public funds through the government and is state-owned. For this reason, they are usually cheaper than private institutions.
Private: Private colleges are independently owned, funded, and run. Sometimes they are operated by non-profit organizations and can be affiliated with particular religions or gender. They are more likely to specialize in one area of study and are often more expensive and smaller than public schools.
Community: A community college is a 2-year school that provides an associate's degree and acts as a pathway to a 4-year school. Community colleges are the most cost-effective option for many people.
Deferred: Students that receive a "deferred" decision are not accepted early, but their application will be considered later in the regular admission pool.
Waitlist: Waitlisted students haven't been accepted but could be considered for acceptance if the school has space.
Expected Family Contribution (EFC):  The EFC is a number, generated from a student's FAFSA form, that is used to calculate the appropriate amount of financial aid a student needs. It takes into account family income, assets, family size, etc.
Need-Blind Admission: A need-blind admission means that the ability to pay did not influence the admission decision.
About the Contributor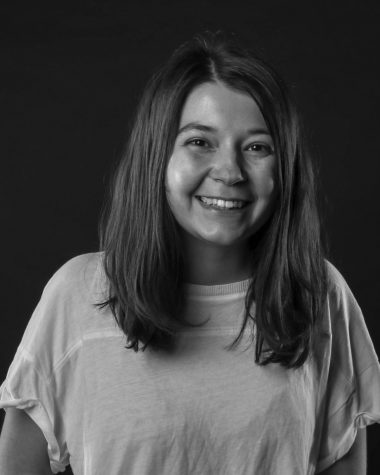 Elizabeth Niemiec, Co-Editor
Grade 12

"What a wonderful thought it is that some of the best days of our lives haven't happened yet." - Anne Frank