Rosa
Over the summer I transferred from Glenn Cove High School to Pat-Med and the transition wasn't as smooth as I hoped; but, I'm slowly getting used to it. Moving from Glenn Cove to Pat-Med during my senior year was tough because I had to meet new people when all of the other kids already knew each other. At my old school I ran with the Boys Cross Country team, I was the only girl but over here I run with an all-girls team so it's very different. I didn't think the girls would be as welcoming when I joined but for the short amount of time I've been here everyone has been welcoming and there is a lot of team bonding which I really like. Um, honestly for the most part I like running but I enjoy it more when the running part is over. I run to get exercise so I might do D3 in college. I just want to run on my own and do different marathons. I look forward to seeing what the rest of the year at Pat-Med is like.
About the Writer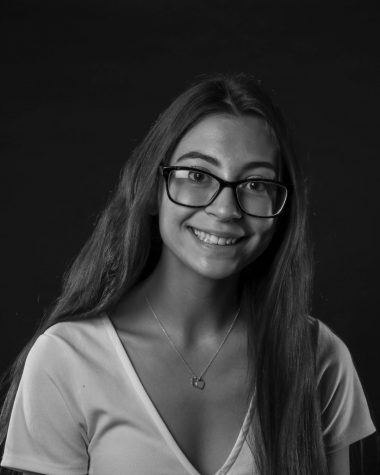 Nicolette Savattere, Assistant Editor for Public Relations
Nicolette Savattere is a senior at PMHS and it is her third year on The Red and Black.  She enjoys watching TV, trying new restaurants and being a co-anchor...