A Review of Why Don't We's /12 Songs
All throughout 2019, Why Don't We released one song per month for their fans. Each song released has a different vibe to it, some are fast and upbeat whereas some are a bit more sentimental and heartfelt. 
1/12- "Big Plans": Being the first song they released in 2019, fans were ecstatic! The upbeat vibe of the song is described by fans as motivational and uplifting, which was definitely the perfect way to start off the year. Big Plans was even #1 on the iTunes charts soon after its release.
2/12- "Cold in LA": Cold in LA is definitely a fan favorite! This song is super fun and upbeat. It radiates good vibes and will definitely put you in a good mood.
3/12- "I Don't Belong in This Club (ft. Macklemore)": This song shared a new sound for the boys of Why Don't We, they had never released anything like this before!! Fans may describe this song as "wild", "awesome", and even "colorful"! Although not a favorite of mine, I do enjoy this song live the most!!
4/12- "Don't Change": Next up is a personal favorite of mine. Don't Change is an inspirational song about embracing who you are. It was actually featured on the 2019 animated movie "UglyDolls" soundtrack. The meaning is super sweet and always helps lift you up!
5/12- "Unbelievable": The most perfect way to describe this song would definitely have to be unbelievable! This song may be a bit repetitive but the feel good vibe of it definitely cancels out that  negative. If you ever want to listen to a song that just makes you feel happy, this is perfect for you! 
6/12- "Come to Brazil": Come to Brazil is a fun and feisty bop! The upbeat track was definitely something new and fans loved it! This song is bold and engaging. 
7/12- "I Still Do": This energetic song definitely deserves the hype it gets! Once again, another fun and upbeat song that just reminds you of summer. It's the perfect song to sing in the car with friends! 
8/12- "What Am I": Compared to the songs that were previously released, What Am I is a slower song about falling in love. The cute lyrics have an innocence to them that is very relatable to many teens! This song has an angelic and admirable vibe to it that fans love. 
9/12- "What Am I (Live and Unplugged)": Although the song itself is the same as the month before, the live and unplugged version is typically preferred by fans! Getting to hear the song live is absolutely beautiful so this version makes it seem like a concert was brought to you at home! It's absolutely amazing!!
10/12- "Mad At You": Some fans describe Mad At You as "brilliant, amazing, and vibey". Some even go as far as calling it a "work of art" and "extraordinary"! Not only being my personal favorite, but definitely a favorite amongst many other limelights! The lyrics being about a "not so good" relationship are beautifully written and the vocals on this track are simply amazing!!
11/12- "With You This Christmas": Being the only holiday themed song, this one is definitely the most different. This Christmas tune is super upbeat and jolly! It's a feel good song that's perfect for the holiday season. 
12/12- "Chills": The final song of the year has been described as "perfect yet unexpected". This song is powerful, unique, and even harmonious. I could listen to it on repeat for hours and not get tired of it! 
So do any of these extraordinary hits sound like your new favorite song?
View Comments (1)
About the Contributor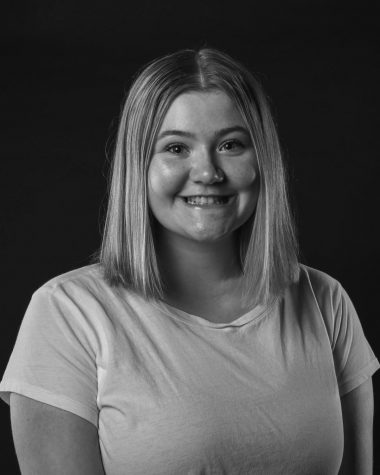 Allyson Ferrari, Staff Writer
Allyson is a first year member of The Red and Black. She has also been a part of the Yearbook for two years. In her free time she likes to go to concerts...