Libby App Makes Leisure Reading Easy & Free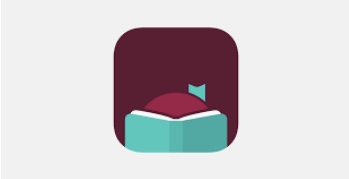 The government is encouraging people to #StayHome in an effort to minimize the spread of the virus. So, while we are all at home that gives us a chance to catch up on activities that we've pushed to the side due to "not having enough time" and this includes the joyous act of reading! Reading, while being quite a time-consuming activity, is also a great chance to uncover great stories and go on mini adventures within the comfort of your own home! Unfortunately, our very own Patchogue-Medford Library is closed at the moment, but lucky for us the library offers a free app that everyone can use to download free books and audiobooks—Libby!
Libby is a great app that has been very helpful and convenient for me personally. I love reading but I live quite a distance from the library and can't always get a ride there. Plus, I don't have the time which is why Libby has been such a life saver. Like most of us I assume, I always have my phone in hand which allows me to use the Libby app to read and listen to books on the go! The Libby app allows everyone to download and loan books as easy as it would be if you were loaning books from the actual library, perhaps even easier than that.
The app has a huge collection of books which is awesome, and I have never not found the book I was looking for. You can download a book in seconds if you have Wi-Fi or cellular data. As much as I love reading a book in hand, this app has really shown me the benefits of e-books as a great alternative. This app has really helped me out with schoolwork as well, specifically English. In AP Lang, before this break, we were in the middle of reading George Orwell's "1984." I had to read a considerable part of it as home, so I downloaded the book on Libby. This helped me to get through it faster, because I could read it whenever I had time as long as I had my phone. They also have prep books available for AP classes and the SAT/ACT.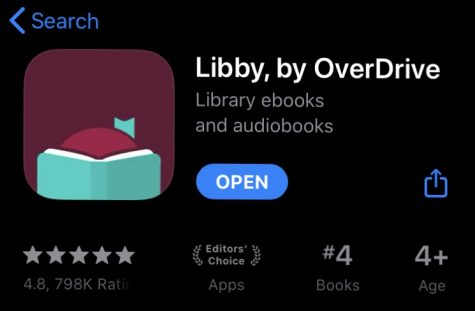 To use the app, you must have a library card. If you don't have one, you can request one at the library's website pmlib.org and you'll get a 90 day "pass" you can use in the app until you can come to the library in person and pick it up.
To start using Libby, you must first download it on your mobile device. After you've opened the app, the program will ask you for your library card number (which you can find on the back of your card) and to pick your library (Patchogue-Medford Library). You can even sign into multiple libraries, if Pat-Med isn't the only library you have a card for. After all of that is handled, you can start reading/listening books!
 Start by searching for the book you want to listen/read by clicking on the library tab on the bottom left of the screen and then clicking on the magnifying glass on the top of the screen. On the app, usually both the audiobook version and the normal version are available to loan, but on rare occasions it can be either or. 
Once you tap on the book of your choice, you will be given three options: Borrow, Read Sample, or Tag. If you choose to "Borrow," that's the equivalent of loaning the book and the book will be added to your "shelf." You can choose to borrow the book for one week, two weeks, or three. On more popular titles, the app may only let you borrow the book for two weeks and not the maximum of three.
Keep in mind if no one else has placed a hold on the book, you can renew the book, and loan it for a few more weeks. More on this later. You can also choose to "Read Sample."
This is a good option if you are not sure if you really want to start a particular book or if you are just browsing. You can choose to read a part of the book and see if you like it. Usually these samples are a few chapters. If you decide you like the book, you can then proceed to "borrow" it. You can also tag the book as one of your favorites and note whether you liked/disliked the book.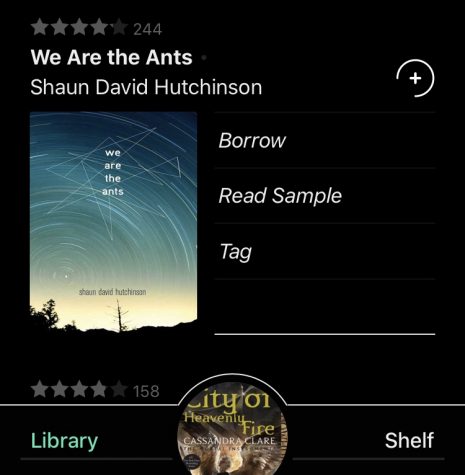 Instead of the "Borrow" option, you may see a "Place Hold" option. This option will be seen if someone else has the book you want to read, and there are no more available copies. When you place the hold, the app will tell you the expected wait time that you may be required to wait until the book becomes available.
But that wait time is not guaranteed, it may be shorter than expected depending on how fast the people in line before you take to read the book, so always check your shelf and see if the book appears. If they choose to return the book sooner than it's due, you may receive the book faster. I advise you to also return your loans early if you finish a book faster than expected, I'm sure the people waiting for the book will appreciate it. 
For audio books, the same options are provided. These books are usually hours long, so there's an option to change the speed to make it faster, or slower, if you want. If you're like me, and you like to fall asleep to audiobooks there's also an option for that. Just tap the moon icon. 
So, while staying home, consider downloading Libby. This app makes books more accessible. The wait list system is very clear, browsing is easy, and the extensive catalog is great. If you are looking for any recommendations, here are a few of the books I've recently read and loved (be warned I'm a huge fantasy/YA lover):
Six of Crows by Leigh Bardugo

The Harry Potter series by J.K. Rowling

The Mortal Instruments series by Cassandra Clare

All the Bright Places by Jennifer Niven

The Perks of Being a Wallflower by Stephen Chbosky
Leave a Comment