PS. I Love You Day: Mental Health Awareness in Schools.
I'm sure you hear of PS. I Love You Day every year, but you may not know what it means, but now is your time to get a better understanding of it and learn of some things our school is holding for it.
PS. I Love You Day got started when Brooke DiPalma lost her dad due to suicide. She wanted to become an advocate for mental health so that tragedy like this can be prevented in the future. This happens every February 11th. You might think "Why is the color used for PS. I Love You Day always purple?" It's purple because that was her dad's favorite color. PS. I Love You Day is recognized by many schools, prevents mental health issues and makes students feel like they are cared for.
There are many ways schools can come together and unite on this day. Many schools host events and projects, while others host guest speakers or sell homemade items to raise money. This year on February 11th our school is doing many things for PS. I Love You Day. There was a notice that everyone got in their emails on January 31st that stated everyone is invited to wear purple on this day. There will also be PS. I Love You Day treats and drinks sold at the Raider Bean from February 7th to the 11th, there will be "Gift of Kindness" cards that you can get at any of the offices to give to someone you care for, you can send a "Kindness Gram" to any friend or to anyone who works here, and it will be delivered on the 11th, the library will be having an event on the 11th with calming activates and lastly, there will be "Positivity posits out for you to take at your will on the day as well.
As stated, the library will be having an event with many calming and fun activities. The activities on the first floor consist of: window markers (where you can write positive things on the windows), Yarn heads (you can determine your level of stress from a piece of yarn), a meditation room for you to relax in, paper plates where you can write all the things that are stressing you out and rip it up, there will be pets for you to play with and hang out with and there will be coloring where you can get these pages with many details to help de-stress. The activities on the second floor consist of: a conversation station where you will be given flash cards with different conversation prompts and will be discussing them with whoever you are with at the time, there will be a movie showed, Zen gardens, a music station where you can pick different songs to add to a Spotify playlist (the music will be playing throughout the course of the event) and there will be a journaling station. As usual, all these things will be divided up into stations and the classes attending the event will be going to each one.
PS. I Love You Day is an important reminder to check in with one another, seek help if you need it and be thankful for the people that do help you through your bad days. Our school is doing a great job with raising awareness and having positive things for the students.
Leave a Comment
About the Contributor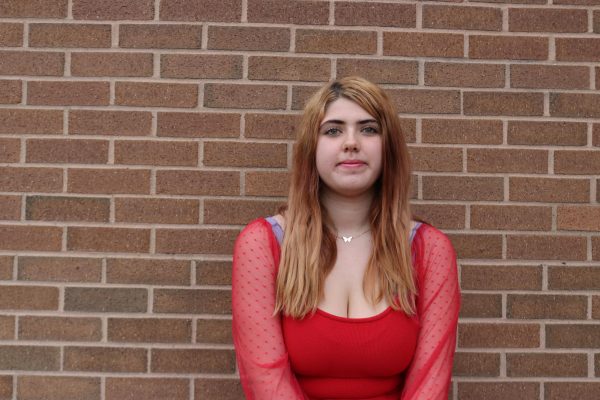 Sadie Wisniewski, Staff Writer
Class of 2024.
Loves: writing, cats, and theater.
Fears: failure and heights.
Wishes: I could only talk to cats.