What is the Shabby Tabby Cat Cafe?
A review for all feline lovers
The Shabby Tabby Cat Café in Sayville is an experience of its own! Let us dive into what the experience feels like. 
When you first walk into the Cat Café you will see a gift shop. In this gift shop they have cat toys, trinkets, etc. In the front area there will be an employee there to help you. They will ring you up for any items you bought in the gift shop and charge you for the amount of time you would like to spend in the room with the cats. They also serve beverages such as hot cocoa, coffee, and tea.  
Next, you will get to go into the room with all the cats; this was my favorite part of the whole experience.
The cats are all different ages. There kittens to elderly cats. Some of the cats will be shy and some of them will be friendly. Many times, you will find yourself bonding with one throughout your stay. You can even adopt cats from the cat café if you choose to.  
When you walk into the cat room you will notice comfy places to sit, treats to give the cats, games, coloring sheets, cat toys, games, tables with the cat café logo to place your beverages down and of course a whole bunch of cats to bond with! 
One of the most meaningful parts of the experience is when one cat becomes attached to you and sits on your lap or follows you around. Most cats are always looking to bond with someone. 
The owner of the cat café states, "I visited a cat cafe in Colorado when I was on vacation once and had so much fun. I was volunteering for a rescue here on the Island and realized how many homeless cats there were waiting to find a happy life- and that is what really pushed me to do it."  
The cat café owners would love for you to come by and support their small business. When you go, be sure to donate the money goes right to helping the cats. They have a jar right in front for donations. 
Leave a Comment
About the Contributor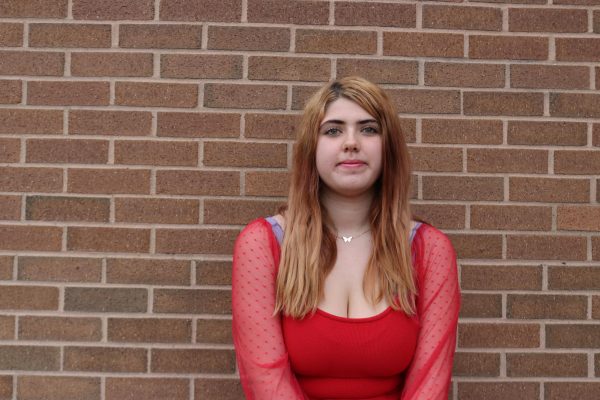 Sadie Wisniewski, Staff Writer
Class of 2024.
Loves: writing, cats, and theater.
Fears: failure and heights.
Wishes: I could only talk to cats.