Are You Ready?
Hang on for a minute...we're trying to find some more stories you might like.
In the blink of an eye, we have descended upon April (a.k.a. AP Grind Season). In these 4 weeks leading up to the dreaded AP exams, teachers will undoubtedly be rushing to finish the curriculum, tossing around review materials every which way, and maybe get in a practice AP test before May arrives. In other words, April culminates a tremendous amount of stress not only for the students, but teachers as well. Did I teach everything? Will my students be prepared? Should I assign more homework to review? As for the students themselves: I have no time to study and I don't know anything! Where should I put the most focus in? Will I even pass the exam? Regardless of whether you're taking 1 exam or 7, here's a few tips to survive this year's AP Season:
Stay Organized- Remember the notes you have been taking the entire year, the papers that are probably strewn underneath your bed at home? Now is the time to gather all the worksheets and loose-leaf papers you have received and really organize them into neat binders and folders. Organization is key when it comes to accessing study materials, and getting this habit under your belt will only prove to be beneficial in the future.
Buy AP Test Preparation Books- I'm sure most of your teachers have mentioned how helpful it is to use preparation books, with popular brands including Barron's, The Princeton Review, and 5 Steps to a 5. Not going to lie, some of these review books may be a bit thick, but they are definitely worth it. Besides providing manageable summaries of all the material you need to know for the exam, there are also numerous tips and practice tests included in the package. As for the best book to buy, it really depends on what exam you are taking.
Take Practice Exams- Practice exams are vital to doing well on your exam. You can find multiple practice tests in the back of you review book, online, and usually from your teachers as well. Taking a practice, especially if timed, will give you a substantial advantage in understanding the difficulty level and structure of the test, as well as recognize what specific topics you will need to focus on.
Create a Study Schedule- Eventually, everyone discovers their own learning style; thus this tip is highly unique to the individual. While staying organized is a prerequisite to success, time management oversees all. Skimming between subjects, managing a social life, and facing the wretched procrastination are all factors that influence the efficiency of studying. Make sure to have a concrete plan that you can adhere to that is both feasible and considerate of your daily schedule.
Watch Videos/Get a Tutor- One of the greatest inventions of all time, the Internet has a ton of information to your disposal. Something I find extremely helpful are the loads of online tutors that will provide detailed explanations for basically any question that you have. YouTubers will give you the study tips they used to succeed, and there are bunch of great review websites out there as well (Khan Academy, FlinnPrep, Bozeman Science, etc.) If you feel that a face-to-face tutoring is more of your style, feel free to contact professionals in the area, including those associated with the local library.
Attend Extra Help- You can definitely seek help from the people who taught you the course in the first place. Teachers are well versed in the tricks of the exam, and understand what you're going through from years of experience. Teachers are exceedingly dedicated to their students, and most are willing to stay hours with their students both before and after school. In fact, some teachers are even hosting official after school review sessions around now.
Relieve Your Stress- Even though these next few weeks may seem like some of the most stressful ones in your life, don't forget to simply relax. Continue having fun, hanging out with friends, and doing what you love. Too often, students are overwhelmed with everything that is going on, and build up a huge sense of anxiety. By sustaining a regular schedule of watching a few episodes, shopping, or playing a few games, students will have an outlet to relieve their stress and not be overtaken by academic demands.
Study with Friends- Your family and friends are the most accessible to you; make sure you utilize this fact to help you succeed. Friends that have taken the course before will be able to give you tips, while your peers in the classroom are experiencing through the same conditions as yourself. Some people study better independently, but it's also a good idea to bounce ideas and questions between each other. In this way, you can not only help yourself achieve success, but benefit your friends as well.
By implementing these tips into your daily schedule, you will not only get through these next few weeks with ease, but take the AP exams with confidence. It's always good to start early and actually have the option to manage your time rather than cram everything into the three days leading up to your exam. And remember, you will be DONE with the year after these tests. Sure, you might have to take a small final or Regents afterwards, but those are in no way comparable to any AP exam. Just think- all that stressful studying will be replaced with laid-back lectures, little to no homework, and an assortment of fun activities. Let that be your motivation to succeed.
Wikihow has additional fantastic tips that will help you get through these next few weeks. Know what day and time your exam will be (here is a link to the schedule). Remember to relax and get a good night's sleep the night before the test. Eat a hearty breakfast and make sure you are prepared and manage your time accordingly. Good luck to all in the coming weeks!

About the Writer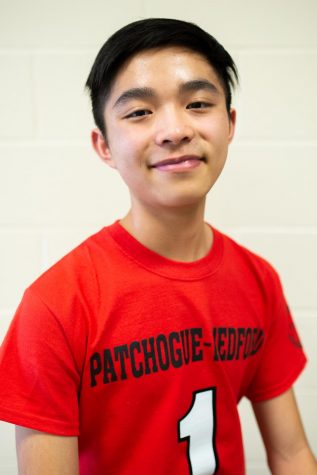 Justin Zhou, Co-Editor
Grade 12

3rd year staff member