The College Blog: Ithaca College
Andres shares his takeaways from touring Ithaca College in upstate NY.
Hang on for a minute...we're trying to find some more stories you might like.
The drive up to Ithaca wasn't the most exciting nor eye-pleasing. One side of the town is obviously run down, and it made me have low expectations for the college itself. However, the campus couldn't have been more beautiful!
The campus is vast and gorgeous! With a view of the mountains, forest, and one of the Finger Lakes, Ithaca College proves itself worthy of being part of the top 20 college towns in the country, as the city includes numerous boutiques, a shopping center with a Walmart near by, plenty of restaurants, and dozens of waterfalls.
As for the visit on campus, my tour guides, Farwa and Carley, were very detailed and showed the group key features as well as some cool spots throughout the college.
Although the campus is large, everything is within walking distance, eliminating the need for a car. The campus includes a system of tunnels that connect the buildings, three dining halls, and a fully equipped gym which is included in tuition. My tour guide for the Park School of Communications was detailed as well in showing the classrooms and publishing work spaces as well as the broadcasting studio.
The dorms, in my opinion were quite spacious compared to those of other colleges I'd visited (SUNY Oswego and Emerson College) and what is nice for students is that housing is guaranteed for all four years of attending the school.
The campus hosts many different events throughout the year,whether it be the hundreds of concerts offered by the Department of Music, or conventions, such as an annual comic convention in the fall.
The college also offers over 200 clubs and organizations. Much of those clubs extend the learning environment for students, and offers students activities that don't relate to their perspective major, and they do not require that you major in its projected field of study as well.
Overall, I loved the campus of Ithaca college, and what it has to offer students, whether it be their countless number of majors and minors (currently over 100) or that vibrant life in and out of the campus, and I certainly hope that others visiting this college would enjoy it as well.
Tuition

$40,658 (2015-2016)

% of Students Who Receive Financial Aid

100% of students (with need/met criteria) receive financial aid
Campus Size (Acres)

757.12 acres

Undergraduate Enrollment

6,200 undergraduates
Acceptance Rate

67% of applicants are admitted

Top Majors

Business Administration/Management, Radio and Television, and Physical Therapy
Fun Fact

Students from 48 states attend Ithaca, it offers satellite programs in London, Los Angeles, and New York City, and it was originally founded as a music conservatory

Miles From Pat-Med HS

283 miles from Pat-Med
About the Writer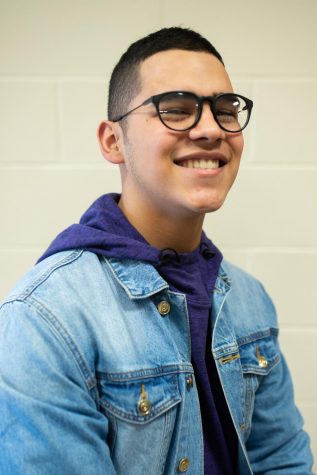 Andres Rendon, Staff Writer & RTV Co-Anchor


Grade 12

"Sometimes one bite is more than enough to know you want more of the thing you just got a taste of." -Dr. Pomatter