My First Disney Experience
At 16, I have finally made it to the "Happiest Place on Earth". Here's my take on it.
Hang on for a minute...we're trying to find some more stories you might like.
I walk in, my eyes light up, my heart begins to race, and my mouth drops open. It feels as if the tv world of my childhood with all of my favorite Disney movies has become a reality.
Immediately my six year-old self comes out, and I'm pointing straight ahead and pulling on my mom's hand towards the castle. Everyone groans as there are many more sights to see along the way but I have my eyes locked. I'm making it to this castle.
At once my attention is then grabbed by fact that I need my ears I mean, who goes to Disney for the first time and doesn't get a pair of ears? Once attained, we start making our way through the dense crowds going straight ahead.
Finally, I see it. I'm so close I can almost touch it, and my neck soon gets strained from staring up in complete disbelief at what's in front of me.
After numerous pictures it's time to explore the park. Not quite knowing our game plan for the day, we sit down to convene at lunch. Once decided that we'll start at the Pirates of the Caribbean ride, we head there and work our way around.
Pirates, Splash Mountain, Haunted Mansion, Space Mountain, Teacups, one after another. The hour and thirty minute waits for each attraction were brutal for the rest of my family but, I felt like a little kid again, the waits meant nothing to me as what was to come would be entirely worth it.
I couldn't possibly pick a favorite, each ride has its own special, unique qualities. Pirates with its custom realistic smells, Splash with its watered heights, Haunted Mansion with its hypnotic projections, Space Mountain with its darkness and speed, and Teacups with its dizzying factors.
The detail put into everything is unreal. Nothing was left untouched or undone.
Now, the real show stopper: the firework finale. At promptly nine every night, crowds of thousands gather in front of the castle eagerly awaiting this spectacular sight. Trying to find a spot here is difficult, but I can promise you that you'll want to push through.
The music starts, the lights go on, the fireworks go off. The anticipation is high for the rest of the spectacle. The soundtrack itself is a masterpiece, but with the images corresponding to it, the nostalgia is real.
My  favorite characters soon appear on the castle with their theme songs one after another. I zone in, soon I'm in my own little world and nothing else matters in that moment. I don't take out my phone to record rather I live in the present, I want to remember this.
As corny as it may seem, at a certain point a few single tears begin to roll down my cheeks. This is pure happiness, pure joy that after a decade of waiting my dreams as a little girl have finally come true. Dreams that a magical place does exist on this earth.
After 20 minutes the show is over and the crowd begins to disperse, yet I am stuck standing there in pure astonishment for a solid two minutes. Once I processed what had just taken place we begin to head back to end our 12 hour Disney day.
Although my family may have been grumpy and tired after our long day, I left with nothing but gratitude, fulfillment, and euphoria.
Walt Disney really created something special, and I genuinely believe that every child should have this experience once in their lifetime. It'll either help provide some closure towards the end of their childhood or, help launch the fun entities of their beginning adolescence.
Despite the fact it may not be for everyone, you cannot deny the case that this world of Disney is truly magical.
What they say is true, I can conclude that 'it's the happiest place on earth."
About the Contributors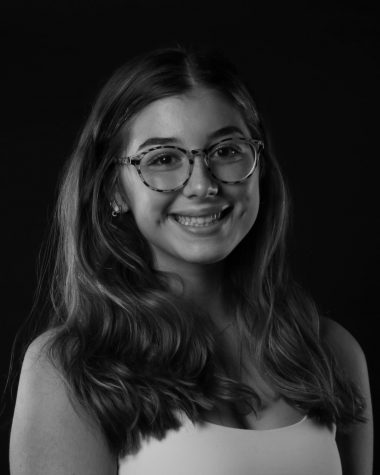 Erin Conner, Staff Writer