A Star is Born Review
Is there validity to those Oscar murmurs? Note: contains **spoilers**
Hang on for a minute...we're trying to find some more stories you might like.
After seeing A Star Is Born, there is no question as to why this movie has been topping the charts for weeks. Starring Bradley Cooper, as Jackson Maine and Lady Gaga, as Ally, A Star Is Born is an eccentric love story about two individuals whose talent brings them closer.
The movie begins with a very important scene strictly consisting of emotions from eye contact and a shared love of music. Ally sings a jaw-dropping rendition of "La Vie en Rose," which shows Maine her true talent. From that moment, her career begins taking off with the help of Maine, who knows how to work a crowd.
Ally is nervous in the beginning and doesn't like to perform in front of crowds but encouragement from Maine gives her the confidence to do so without hesitation. However, as Ally's career begins to take off, Maine's life continues to go downhill. He is seen in the beginning popping pills and struggling with alcoholism. His friend, played by Dave Chappelle, attempts to offer advice about settling down; however, Maine just can't sit still. His self-sabotage means nothing to him in comparison to his talent.
After dealing with his alcoholic ways for a sufficient amount of time, Ally sees the two characters pulling apart. However, deep down they both know they need each other and truly care about each other.
In the second half of the movie, Ally becomes a household name. After an SNL performance, Ally seems to be judged as a cliche pop singer, which Maine despises. Their love on the other hand persists until the end. The ending, although most people already know it, still hits like a train. This movie was casted to perfection. Both actors play their parts beautifully, making the story even more heartfelt and true than before.

About the Writer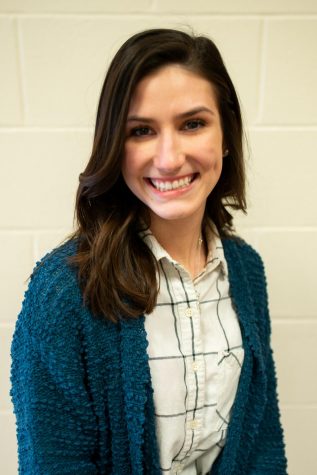 Sarah Bacon, Editor in chief
Grade 12

"Life isn't about getting and having, it's about giving and being." -Kevin Kruse