The Self-Love Anthem We All Need
Music can have the power to heal and to motivate us. "Thank U Next" does just that.
Hang on for a minute...we're trying to find some more stories you might like.
For just about the past two weeks, memes and Instagram captions dedicated to "Thank U Next", Ariana Grande's newest release, have dominated social media.  Based on that, it's understandable why someone would be discouraged from listening to it- thinking that it's just another hit song that will generate buzz and get overplayed on radio stations.
Soon enough, we will all grow tired of it and roll our eyes if we see one more photo with the caption "thank u, next." If this sounds like you, I urge you to reconsider. In my opinion, this song deserves all of the hype that it is receiving. Aside from being just a catchy tune, lyrically it's unparalleled and empowering.
The song was received with praise worldwide. It broke both the global and U.S. record for the most single-day streams on Spotify for a female artist five days in a row. The phrase "Thank u, next" was tweeted 1.5 million times in the 24 hours after the song's release. In just one week it was streamed over 50 million times, and it was Ariana's first song to reach and debut at #1 on Billboard's Hot 100 chart, making it her most successful song yet. Rightfully so, "Thank U Next" is an upbeat yet relaxed bop that proves Ariana's place in dominating the music industry, if anyone was skeptical.
The song was first alluded to in a series of tweets before it was dropped late on Saturday, November 3rd. Judging from those tweets alone, many of Ariana's fans expected, to some extent, a diss track. Instead, the song offers a unique and admirable approach to break up, from which we can all learn a lesson.    
"Thank U, Next" is not a typical angst-filled breakup song. At its core, it's a sweet and celebratory anthem that radiates positive energy. For one, Ariana's approach to addressing her highly publicized relationships is unique. She aims genuine gratitude towards her ex-boyfriends and all that they have taught her.
Specifically, she gives a shout-out to Big Sean, Ricky Alvarez, and her recent ex-fiance Pete Davidson. The sweetest mention is undoubtedly the late Mac Miller, which she refers to as "an angel." She mentions each ex with maturity and grace, indicating that she has no anger towards any of them. Instead, she recognizes their role in helping her learn and grow into the person she is today.
This idea is rarely seen in the world today. After all, we have become so accustomed to holding grudges and being 'petty.'  'Dragging' each other for our wrongdoings, no matter how minuscule, happens on the daily. Ariana's outlook is a breath of fresh air in the wake of this sentiment. She unapologetically demonstrates her ability to rise above bitterness and instead expresses love, kindness, and patience.
Although taking the high road is not always the easier option, Ariana's example is a reminder of what we should all strive to follow. Her message is clear: you can move on from something, yet continue to hold an appreciation for their impact on you. She proves that you don't have to bash somebody else to prove your worth.
Aside from being a breakup song, "Thank U, Next" is a song of triumph. Truthfully, the last year and a half have been difficult for Ariana. There was the break-up, the loss of her former love, and the terrorist attack in Manchester. Throughout all of this, Ariana reacted with an immense amount of grace and strength. After the terrorist attack, she organized a benefit concert and raised over $13 million in funds to help the victims and their families.
"Thank U, Next" is just another powerful example of her resilience. It is a motivational self-reflection that centers around picking herself back up after heartbreak and pain. Towards the end of the song, we are led to believe that Ariana has moved on and found someone else. But there is a plot twist: she hasn't found someone else, she has found herself. She embraces the idea that she is enough and doesn't have to find a significant other to complete her.
The song conveys her journey with emotional intelligence, acceptance, and self-love. Self-love, as she demonstrates, isn't selfish, a display of narcissism, or putting others down. Instead, it's a necessary component of healing and finding peace. "Thank U, Next" is a necessary reminder, for everyone, of this concept.
Overall, "Thank U, Next" is a song that will be remembered for its unprecedented take on a common experience. If you haven't listened to the song yet, you should check it out on Spotify or iTunes! 

About the Contributor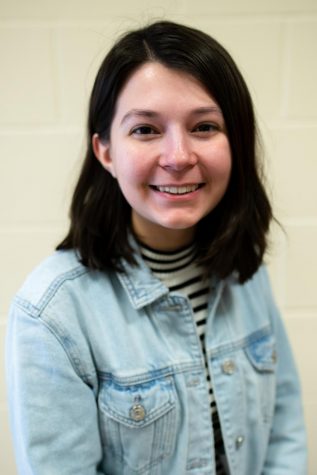 Elizabeth Niemiec, Staff Writer
Grade 11

"What a wonderful thought it is that some of the best days of our lives haven't happened yet." - Anne Frank