Meg
Hang on for a minute...we're trying to find some more stories you might like.
I've never had one place where I grew up, I am a military kid so where I "grew up" was all over. I've lived in three countries: the United States, Germany, and Belgium. I have also lived in seven states ranging from New York to California and even Kansas. Within these places I attended ten different schools. While I was living in Oregon my dad was in the process of leaving the army, after a family emergency took place it caused our plans to change. Patchogue has always been a familiar place, my mom grew up here and went to this high school. For a large portion of my childhood, Patchogue was known as "grandma's town". I spent summers and school breaks here but never saw it as a place I would live. In order to be close to family I soon saw myself looking for houses in Patchogue. After years of jumping from school to school, Patchogue-Medford has been different. This is a very diverse school and its been the first time I've been in a diverse school system since 7th grade. Patchogue-Medford has also been the first place in awhile that I've made some really good friends. For as long as I can remember, Patchogue has been a place to visit but  I'm glad to say I can now call it my home.

About the Contributor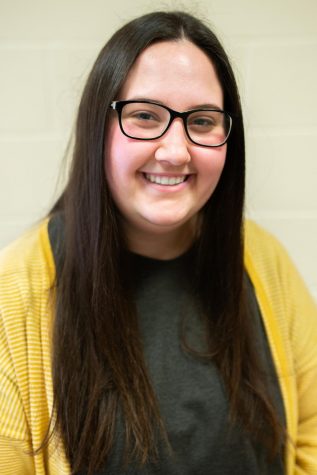 Jenna Potter, Assistant Editor
Grade 12

"The sun will rise and we will try again."