The Chocolate Championship
After M&M's came out with a variety of new flavors, we decided to taste and rank a few of the unusual ones so you know which ones are worth buying.
Hang on for a minute...we're trying to find some more stories you might like.
On September 10th 1941, Mars M&M's released their first flavor of M&M's, most commonly referred to as "regular M&M's." The chocolate treats have a colorful coating with the signature "m" on top, which allows the consumer to easily recognize the famous candy. Seventy eight years later, the Mars M&M's company has released thirty different flavors to accommodate everyone's preferences. We decided to test eleven of those flavors and determine the best and worst M&M flavors for 2019.
We tried eleven different flavors of M&M's ranging from the original milk chocolate to more outrageous flavors like mint or coffee nut. The top flavor from our taste test, coming in with four votes out of thirteen,  was caramel as it had a gooey center filled with caramel with a crunchy chocolate shell. The chocolate to caramel ratio was perfect and one flavor did not mask the other.
Junior Tony Salamah said, "caramel M&M's might have been the best thing to touch my tongue."
Another mouth watering flavor, was the crispy M&M. It had a crunchy center covered by chocolate, adding a salty flavor into the sweet treat. Many people said the crispy flavor tasted similar to a Whopper and the crunch added a different texture to the original flavor M&M.
Tied with crispy at two votes, was the original M&M. The classic chocolate with a colored shell was a fan favorite in our class. Although it was rather simple compared to the rest of the flavors, nothing beats the regular M&M.
Freshman Gail Comiskey said "in my opinion, I think they shouldn't be making new M&M's because there was nothing wrong with the original."
Although the M&M company was successful with these flavors, dark chocolate peanut was a flavor that was far from satisfactory. The most common description was that it tasted exactly like the original M&M, causing confusion about what was so special about this flavor. Many others noted that this particular flavor was "too rich" to be enjoyable.
The second to last least favored M&M flavor was the white chocolate peanut flavor, which was reasonably disliked as many people simply do not enjoy white chocolate. However, many have noted that the flavor would be delicious to those who do enjoy white chocolate while others say that the peanut flavor overpowered the white chocolate.
The flavor that was ranked in last place was the coffee nut and was said to taste nothing like coffee. Many have advised that you avoid this flavor, especially if you do not enjoy coffee, as it was "absolutely horrible." The M&M company definitely did not succeed with this flavor.
It is understandable that the M&M company would want to expand their flavors as much as possible to appeal to a larger audience. It is highly unlikely for everyone to enjoy every flavor, but if you love chocolate, you are guaranteed to find an M&M flavor you enjoy.
About the Writers
Rachel Edwards, Assistant Editor
Grade 12

"Be good to people without reason."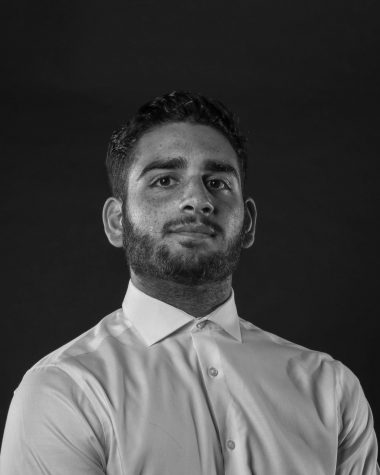 Tony Salamah, Staff Writer
Tony is a senior here at Pat-Med, and it's his fourth year on the Red & Black. He plans to major in Journalism and study at Hofstra University. He...
Isabella Scuteri, Editor in chief
Isabella is a senior at Patchogue-Medford High School and fourth year journalism student . She is the Editor in Chief and helped get the newspaper off...