Taking the SAT?
Here are some easy tips for being your most ready on exam day.
Hang on for a minute...we're trying to find some more stories you might like.
SAT season is now in session for millions of high school students in the United States. As a junior, the SAT almost seems like a rite of passage as an American high schooler.
The SAT can also be considered a pop culture phenomenon, with memes about the most ridiculous and puzzling questions.
The SAT is an important assessment that most colleges expect students to take. As a junior taking it for the first time can be kind of intimidating when you think of all the pressure that rides on you and your score. Luckily, many colleges super-score; super scoring is when colleges take your highest score from each of the sections from the test, and that becomes your new average.
Here is some advice for taking the test:
-before you take the test it would be in your best interest to study for at least a couple of months because depending on your knowledge of certain areas of math and English, you may need more time to review certain areas of those subjects.
-Another beneficial thing to do is take a SAT prep class.
-Also, it is recommend to take a couple of practice tests and time yourself accordingly for each of the sections of the test so you know what time limits to expect.
-Be sure to get a good night's sleep the night before the exam.
-Advice for the morning of the test is to definitely eat breakfast, and bring snacks and water for the breaks.
-Also, be sure to bring extra supplies.
Above all — have confidence and do the best that you can. Best of luck!
About the Contributor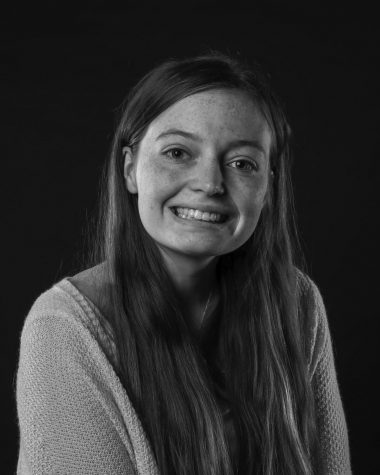 Ciara Mooney, Staff Writer
Ciara has been a member of The Red and Black for four years. In her free time, she likes to write and hang out with her friends. She also enjoys hanging...