Top 5 Disney Films
Almost every person can admit that Disney was part of their childhood in some way. In my opinion, the Disney films being produced today are just not the same as they used to be. Here is an ultimate top five list.
Hang on for a minute...we're trying to find some more stories you might like.
Tinker bell:

Created in 2008,this ethereal 78-minute film will transport you to an entirely new fairy fantasy world. Tinker bell is taken by the wind to Neverland, where she finds her purpose in life— to repair things or so she thought. After meeting some new fairy friends she realizes she is not to return to the mainland to bring about spring, upset and confused she struggles with who she is and wants to be. The graphics are truly breathtaking and the plot well written, this divine, dainty world will leave anyone watching wanting to be transported.
Hercules:

Produced in 1997, Disney tackles Greek mythology. Hercules is kidnapped as a baby and then forced to live upon the common man as half man half god. He must figure out how to use his super strength in order to defeat a series of evil creatures and also  to prove himself worthy of living among the gods on Mount Olympus. With both comedic and suspenseful effects throughout the animated feature, this definitely leaves the adolescent audience fantasizing about super powers.
Lilo & Stitch:

Made in 2002, this extraterrestrial tale is the wonderful story of two unlikely best friends. A lonely Hawaiian girl Lilo adopts what she thinks is a dog, Stitch. Finding out later on that Stitch escaped an alien planet and crash landed on earth, she unlocks the key to his reluctant heart and helps him learn to care for someone else. A beautiful journey that helps not only the characters, but the people watching the true meaning of "ohana."
Lady And The Tramp:

Released well before our generation (the two prior) in 1955, this romantic drama between a pampered cocker spaniel Lady and a tough stray mutt Tramp gave us the unexpected love story we all imagined. After Lady's owners have a baby, she finds herself out on the unprotected streets all alone. Tramp befriends and protects her and soon their love begins to blossom, but their differences in lifestyles threatens to tear them apart. A classic tale featuring the iconic spaghetti scene that most couples like to recreate today, this drama takes the cake for a passionate story between two love birds (or should I say dogs) that leaves us in awe.
Dumbo:

Released even earlier in 1941 was a charmingly almost cruel tale of a young circus elephant born with comically large ears. He is viscously taunted by a group of kids and is forced to dress as a clown and perform dangerous stunts, as he typically accidentally harms the other elephants. But this all changes when Dumbo discovers his ears allow him to fly, and he goes on to leave everyone at the circus speechless because of his talent. A sad film with a happy ending that helps us realize that our differences are what make us special, not what makes us weird. Special note: the live-action remake of this classic film is set to premiere this Spring! 
Did I leave off one of the best, in your opinion? Leave the title in the comments!
About the Contributors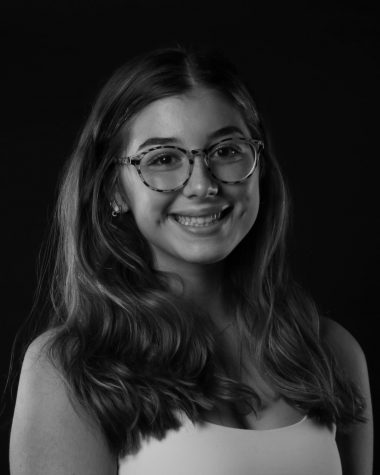 Erin Conner, Staff Writer