When Friends are Family Too
Interview with Nicol Paone: actress and filmmaker
Hang on for a minute...we're trying to find some more stories you might like.
Nicol Paone who has been a working actress for the past twenty years, is now making the transition from being in front of the camera to behind in in a big way. After, having parts in feature films like This is 40, Funny People and The Heartbreak Kid and being a cast member in The Big Gay Sketch Show alongside with SNL's Kate Mckinnon, Nicol is now making a switch to be a director.
Recently she wrote and directed a comedy Friendsgiving, which is being produced by Ben Stiller, where two recently dumped women host a dysfunctional and chaotic Thanksgiving. The Red and Black had the opportunity to interview Nicol Paone about her new movie and this is what she had to say.
Can you give a quick synopsis explaining what 'Friendsgiving' is all about?
"The movie takes place during this one Thanksgiving I had with my best friend. I was going through a breakup from a woman who had two children, so in a way, I acted as her kids' stepmom. Meanwhile, my best friend's husband left her when she had a baby. Then, we had this one special Thanksgiving, where we were both recently single and when I wanted to wallow up and cry, she decided to throw a party."
What is the message you are hoping the movie will put out into the world?
"Sometimes your friends are your family and it's more than okay to lean on them when you are going through emotional troubles or any kind of troubles. It's not only your biological family who can support you, your friends can do that too. Some of the best times in your life will be spent with just your friends."
Since, you have spent so much time as a comedian and actress, how do you think this helped being a director or do you think it helped?"
"Yeah, it helped! It's knowing what it's like and seeing how the actors that I was fortunate enough to work with and see come to set; it taught me about commitment. You just know what it's like collaborating with a director, which is the most important part because you understand how intimidating walking onto a new set can be. So, I tried to meet them right away and talk. You have to become friends and like who you are working, fortunately I was lucky enough to have that experience. Everybody who was there all had this great chemistry and I wouldn't even know what it's like to work without having that type of chemistry with the cast."
You've been on the set of numerous feature films working with directors like Judd Apatow and D.J Caruso, what were the lessons you did learned from observing them?
"I definitely learned from Judd to constantly be committing to the comedy in the moment but then also be thinking how should we make it better and how you should be taking multiple takes. He does a scene in five different emotion and lets the actor do a scene how it's written and then lets the actor go off and put their own twist on it. So that in the editing room he can create whatever works but if you don't try the different ways while filming, you can get stuck."
Friendsgiving is coming out in November 2019; make sure not to miss out on this super fun movie!
About the Contributors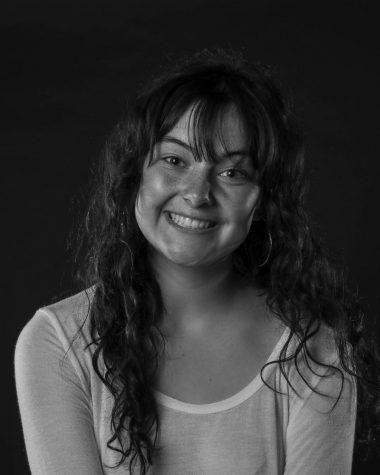 Delaney Reh, Editor in chief
Delaney is a senior at PMHS and it is her third year on The Red and Black. She is the Editor in Chief and in the past has held the title of Photo Editor....