Bracket Busting Season
The March Madness tournament begins as everyone's brackets meet their end
Hang on for a minute...we're trying to find some more stories you might like.
The sports world is ready for its annual thrilling March event. The D1 NCAA Men's Basketball Tournament, which is simply referred to as March Madness. This is where the best college basketball teams in the country compete to win their match-ups in the bracket.
The brackets are the most popular part of this tournament as almost every sports website offers a program where you can pick the team you expect to win each matchup from the Round of 64 all the way to the champion. People who know nothing about the games to hardcore fans will fill out a bracket hoping to defy the odds of picking a perfect bracket.
The perfect bracket, however, is viewed as impossible. Between the 63 (67 including the First Four) games, to pick every game is unheard of but this doesn't stop people from trying. Statisticians have come up with the odds saying you will have a 1 in 9.2 quintillion chance of picking the perfect bracket.
Not bad, right? You only have a better chance of getting hit by lightning three times in the same year, guessing a nine character password on the first try or making eight half court shots in a row. These brackets however control people's lives during the tournament.
Co-workers at the office or groups of friends will enter groups to compete for the best bracket and of course, it is a way to collect money for those who charge to enter a pool. Aside from the brackets, the basketball is arguably more exciting than the NBA as match-ups are almost always close and there are moments that will be remembered for years.
Fans are always rooting to see an upset, which is when a team which was ranked lower than the team they're playing wins the game.
Last year, the ultimate upset happened and it proves anything can happen in one of these games. In the first round the 16th ranked UMBC took down the 1st seed Virginia, which allowed fans to never believe the safety of any team in the tournament.
This year, we've already seen the schools of Murray State, Minnesota, and Florida win an upset game in the first round as the excitement has already picked up in the first couple of days in the tournament. The anticipation of the who the winner will be is already being discussed in the first round as fans will have their eye on the usual suspects: Duke, North Carolina, and Virginia.
The tournament concludes on April 8th, where the championship game will be hosted at US Bank Stadium in Minneapolis, the home of the NFL's Minnesota Vikings.
About the Contributor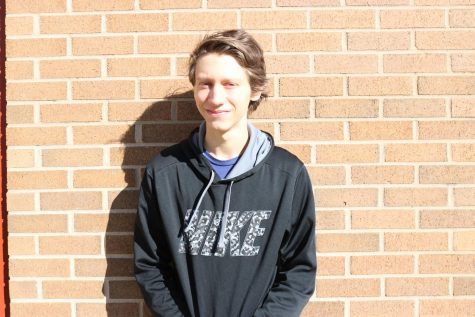 Eric Wertz, Staff Writer
Grade 12

"I'm an apostrophe, I'm just a symbol to remind you that there's more to see." ~Dan Reynolds