Avengers: Endgame Review
NO WORRIES: no spoilers ahead
Hang on for a minute...we're trying to find some more stories you might like.
Avengers: Endgame has been called the most anticipated movie of 2019. Fans of the Marvel universe have been waiting for years to see Thanos, the ultimate villain, wage war against the Avengers themselves. Many previous movies in the Marvel universe have hinted at Thanos' rise to power, and set the stage for the conclusive battle that would resolve the Avengers storyline. When Avengers: Infinity War was released, it sent shock waves through the movie's fan base. Many devout Marvel buffs were absolutely outraged by the suspenseful ending of the penultimate film. To make matters worse, details regarding Endgame's plot were kept under tight raps until the film was released on April 25th.
When the movie was reviewed by critics, it received a 96% on "Rotten Tomatoes", which set fans' expectations dangerously high. However, Avengers: Endgame certainly didn't disappoint and it couldn't have brought The Avengers to a better close. Robert Downy Jr. gave an unforgettable performance as Tony Stark, and stars like Scarlett Johansson, Chris Evans, Jeremy Renner, Tom Holland, and countless others made the film stand out as truly touching.
"

Avengers: Endgame certainly didn't disappoint and it couldn't have brought The Avengers to a better close"
The climax of The Avengers, while not lacking in large scale battles, dedicated time to humor, and touching moments between characters. The film also felt balanced, and wasn't heavy with tragic deaths. It definitely provided closure for the fans who felt unhappy with the ending of Infinity War.
One aspect of the film that stood out was the inclusion of female characters, or more specifically, female superheroes. Instead of the typical one or two women included in superhero films to pacify online feminists, a legion of diverse, positively portrayed ladies could be spotted onscreen throughout the movie. While it might sound cliché to say that seeing strong female characters in a film made it more enjoyable, it's not untrue. Girls growing up ten years ago, only had Black Widow to root for, an ex-ballerina with no super powers whatsoever. Today, however, young girls can cheer for Scarlett Witch, Gamora, Nebula, Mantis, Shuri, Okoye, and of course, Captain Marvel herself.

Loading ...
While the three-hour movie may seem daunting, it truly brought the franchise to a memorable close. The numerous characters featured in the film gave everyone in the audience someone to root for. The Avengers have become a staple of our culture, and today's teenagers are certainly lucky to be able to see the thrilling conclusion in theaters, and experience the completion as a society.
About the Writer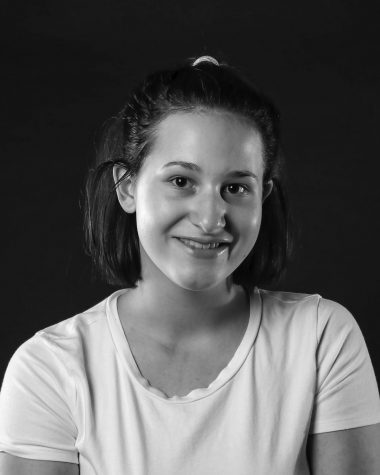 Esmé Warmuth, Section Editor for