The Dress to Impress
Here are a few places that will make your prom dress shopping experience easy and fun!
As prom season approaches, the search for the perfect dress begins. Searching for your prom dress can be stressful and you may not even know where to start. Here are a few places that will make your dress shopping experience fun and stress-free.
Estelle's Dressy Dresses in Farmingdale is an enormous (and almost overwhelming) store filled with hundreds of prom dresses. It is so easy to spend hours in this store simply admiring the gorgeous dresses that fill the racks. This store is also perfect if you're looking for a pretty dress at a low price, with dresses ranging from around $150 on up. You can also get a 10% discount if you use the code "pm2019" at checkout. There are many sales associates around to help you look for dresses to try on as well as staff in the fitting rooms to assist you. Also, they sometimes have models walking down a mini runway to showcase some of the dresses and provide some inspiration.
Another amazing store is Merrily Couture located in Mount Sinai. Although this store is a lot smaller compared to Estelle's, there is a decent variety of dresses. One aspect of this particular store that stands out to you as soon as you walk in is the warm and welcoming staff. They are eager to help you figure out what color and fit would look the best on you and make sure you feel good in whatever you try on. Their dresses are a little expensive compared to Estelles, with the average price of a dress being $500. However, the owner of the store is extremely willing to match the price of the dress to other stores or give you a nice discount. It is important to remember that what you get is what you pay for so some of the higher quality dresses will be a little more expensive.
Although a far distance from our Pat-Med community, Camille La Vie in Carle Place is definitely one of the best places to get your prom dress from. It is not as big as Estelles which makes it a lot less overwhelming and easier to look for a dress, especially since all of their dresses are organized by color. If you have a particular color in mind, you can simply go to that section, pick a couple of dresses you would like to try on, and decide which dress is perfect for you. This way, you don't have to walk around the entire store searching through each rack of dresses to find what you like. Something that also stands out about this store is that the prices of certain dresses are much lower than the same dress at other stores. Similar to Merrily Couture, the staff is very welcoming and eager to help you find a dress or answer any questions you have.
Prom is one of the most fun and exciting events of high school so it is important that you are happy and feel comfortable with the dress, shoes, and accessories that you purchase for the big night. Remember to not get discouraged if you do not find the perfect dress right away because it is definitely out there, you just have to find it.
About the Contributor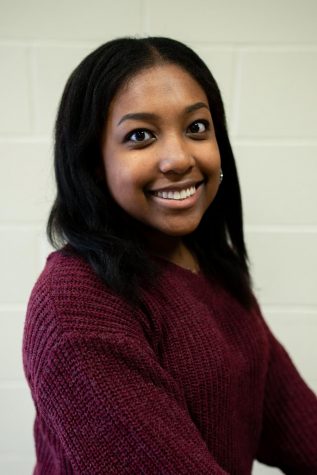 Rachel Edwards, Assistant Editor
Grade 12

"Be good to people without reason."