The Boys Are Back in Town
Hang on for a minute...we're trying to find some more stories you might like.
Following a six year hiatus, The Jonas Brothers have returned with the release of their highly anticipated fifth studio album, Happiness Begins. The album, released at midnight on June 7th, offers a new dynamic with a respectable blend of Nick Jonas's soulful and sultry solo music, DNCE's pop dance themes, and old school Jonas Brothers vibes: enough to make any fan nostalgic enough to fall in love with them all over again.
Happiness Begins was dropped following the release of Chasing Happiness on Amazon's Prime Video. Chasing Happiness is a documentary following the brothers' rise to fame and the inevitable problems that resulted from being shoved in the spotlight. It details the conflicts of interest that led to their breakup as well as the healing that allowed their reunion to happen. After establishing themselves as individuals in their respective projects, the brothers have come back stronger than ever and totally in tune with their emotions and happiness. The surprise release of the single "Sucker" on March 1st jump-started their comeback. It debuted at #1 on Billboard's Top 100 chart and was the first Jonas Brothers song to do so. The large success and fresh flavor of Sucker led many to believe that it was a predecessor to new music to come. As a result, the announcement of Happiness Begins led to high expectations.
Here's a track by track breakdown:
"Sucker" – Being the lead single off the album, "Sucker

"

is a confident, edgy, and upbeat song about being totally devoted to someone; it's highly appropriate considering all three members are currently married. Kevin was the first to wed, marrying his wife Danielle back in 2009. Nick married actress Priyanka Chopra in December, and Joe most recently married actress Sophie Turner in May. All three wives were featured in the

music video

for "Sucker," which currently has over 150 million views on Youtube.

"Cool" – The second single off the album, "Cool

"

is a chilled down yet upbeat song about savoring life, with several references to past songs and pop culture. It is projected to be a summer hit.

"

Only Human

"

– Full of stunning instrumentals,

"

Only Human

"

can be best explained as a fuse between old Jonas Brothers energies, Nick's solo music, and groovy reggae music. It's a pleasant surprise detailing attraction and weakness, and inspires nothing less than a dance party in the middle of a living room.

"I Believe"

– There are several instances throughout this record where true raw emotion is portrayed unlike anything that was achieved ten years ago. This song is perhaps the best example. Written as a

dedication

to Nick's wife, Priyanka, it's a promise of devotion despite hardships and criticism within and around their relationship, of which they experienced following their engagement after dating for just two months. With elements of synth pop and heartfelt

lyrics, this song is arguably one of the most touching ever produced by the band.

"Used To Be"

– Seemingly influenced by hip-hop, this song utilizes a simple steady beat to help express wishes to have done better during and after a breakup.

"Every Single Time"

– Referring to that someone who is difficult to resist returning to, "Every Single Time

"

is a relatable, summer hit with a heavy drumbeat, resembling Nick's solo music.

"

Don't Throw It Away"

– Perhaps reflecting the initial breakup of the band, this song explores the idea of taking a moment to think over something before letting it go. It's a gentle and genuine reminder to not be careless in life, presented with sensational vocals and a catchy synthetic pop rhythm.

"Love Her"

– Another raw song, "Love Her

"

can't be described as anything less than sweet and vulnerable. It features soft vocals and exudes a chilled atmosphere, reaffirming that all three brothers are in love now.

"

Happy When I'm Sad" – With a clear DNCE influence, this song hides a somber message with a peppy beat, detailing what can only be assumed as what it's like to grow up in the spotlight.

"Trust"

– A powerful beat paired with a generous amount of falsetto is enough to make "Trust" a catchy and unexpected bop.

"Strangers"

– Perhaps most reminiscent of earlier Jonas Brothers music, "Strangers" features a classic pop rock aura with heavy drums and vocals. It conveys the feeling of meeting a love for the first time.

"Hesitate"

– "Hesitate

"

was revealed as Joe's

love letter

to then fiance Sophie Turner. It's an endearing declaration full of beautiful harmonies and deeply impactful lyrics, likely nodding to Sophie's struggles with mental health.

"

Rollercoaster"

– When taken as expressing the band's journey, "Rollercoaster

"

is a boppy tune that details the growth that resulted from the band's breakup and how they've come back stronger and without regret. It is perhaps the most nostalgic song from the album, with lyrics "It was fun when we were young and now we're older/ Those days when we were broke in California/ We were up-and-down and barely made it over/ But I'd go back and ride that roller coaster."

"

Comeback

"

– The perfect conclusion to this new beginning, "Comeback" is rich in it's message: the core of the band is family. After using soft piano and guitar, it cuts out on stunning acapella that leaves the listener in high spirits (and it's a perfect segway into "Sucker," assuming

Happiness Begins

is on repeat).
Overall, Happiness Begins is a perfect compilation of the old and the new, detailing the ups and downs of relationships, the band, and life in general. It contains a variety of elements of different genres, including dance pop, reggae, and hip hop, that all work together to establish a rejuvenated era of music. Although formulated with a mature twist, the same boppy energy we all know and love remains unsubdued.  
Despite its overall positive response, even the Jonas Brothers aren't without their critics. Whether it be those looking to relive old feelings who thought who felt the sound wasn't up to par with their old music, or those looking to bask in a new Jonas Brother era who felt it wasn't excitingly fresh or experimental, some fans have expressed their overall disappointment with the album. In actuality, the album is shaped around ideas of both old and new; a perfect blend of who the Jonas Brothers were and who they hope to become. In the span of a decade, the brothers have grown up, married, and started new projects, including solo careers, a separate band, or a family. It's unreasonable to expect that their sound wouldn't grow with them. Maybe we should all take a step back and remember why this reunion happened in the first place: to have fun. While there's never any shame in forming opinions, let's remember that the brothers are happy with the music they've produced. 2019 is truly the year of Jonas, and their success is well owed.
So, I encourage you to listen and try to appreciate this reunion for what it is, not what it should be. Happy listening!
About the Writer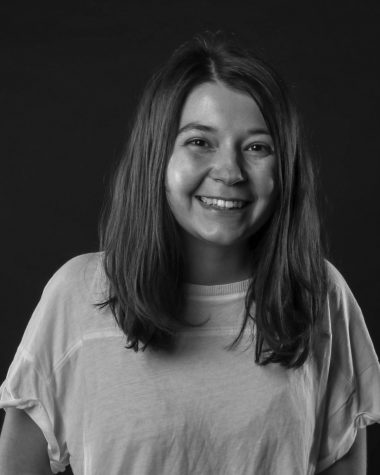 Elizabeth Niemiec, Co-Editor
Grade 12

"What a wonderful thought it is that some of the best days of our lives haven't happened yet." - Anne Frank