Free Ice Cream is Coming!
Mark your calendars for Nov. 3rd
Do you love Ralph's Italian ices in Patchogue? Do you love it more when it's free? Well, I have the inside scoop because I am a part time employee. This year the season ends on November 3rd.
That's right, that means after November 3rd you won't be able to get anymore ice cream from us until we reopen in April. Towards the end of the year we have special sales to get rid of all of our stock. A special deal that we have right now is a buy one, get one free cup of Italian ice that starts the end of our season.
The biggest day for us is November 3rd. That's the day where we give away what's left of the ice cream; that's also the day I work for free AND you get your free goodies. As long as you put a tip in the tip jar than we give our customers a couple of free pints.
Some of our most popular flavors left are:
● Mango
● Blue Hawaii
● Birthday cake
● Pumpkin pie
● Chocolate
● Vanilla
● Coconut
● Peanut butter cookie dough
● Rainbow
● Graham cracker
● Spumoni
● Pina colada
Ralph's is a popular ice cream spot for kids in our district.
"My favorite flavor is Birthday cake 10/10 would recommend", said by Delaney Reh
Phoebe Lawson said, "My favorite is Peanut butter because it was given to me during my childhood so it gives me nostalgia."
I, and other Pat-Med students (such as Dan Andrade and Griffin Peterson), will be working there the day of the big closing.
Come swing by Ralph's to get some free ice cream and say hi to me. I hope to see you all there!
About the Contributor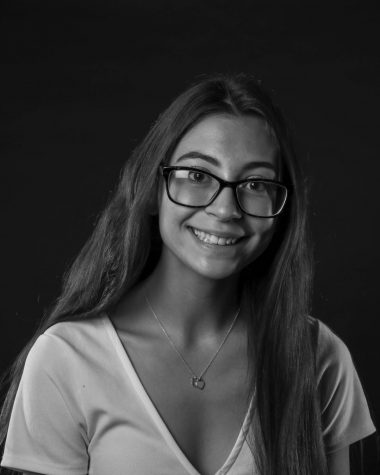 Nicolette Savattere, Assistant Editor for Public Relations
Nicolette Savattere is a senior at PMHS and it is her third year on The Red and Black.  She enjoys watching TV, trying new restaurants and being a co-anchor...