Addams Family Movie Review
They're creepy and they're kooky, mysterious and spooky, they're altogether ooky The Addams Family da da da-da. You might recognize these lyrics from the famous Addams Family soundtrack or the new animated movie that aired on October 11, 2019.
This "horror" film is filled with with trendy songs and life lessons for all ages. The movie is comedic; yet, educational. The central idea of the movie is all about family. The underlying message is that no matter what your family will always be there for you.
During the film Wednesday goes through a time in her life where she wants more and runs away to only realize the only people that would truly have her back are the people in her family.
For Pugsley, he had to fulfill a family tradition that he really wasn't all that interested in, but wanted to make his father proud. He has to learn that it was okay to be different and do things his own way. In the end his family accepts him and his differences.
Honestly, the look of the new characters are disappointing, they should look more like the original ones. 
"I liked the original Addams family movies so I thought they did a good job of recreating it" said, by parent, Arlene Savattere who also thought "the characters looked pretty similar".
Compared to the older version they have a difference in rating. "The older version entertains a variety of audiences while the new one pertains to just little kids" said ninth grader, Jason Savattere.
For me, when I was in 7th grade I was in the Addams family play at Saxton Middle school starring as an ancestor, so these movies play a fun role in my life and when ever I get the chance I watch them.
If you want to see the movie, and you're not obsessed with them I would wait until it comes out on Netflix or Amazon Prime. The ending of the film plays the song "My Family" (Migos, KAROL G, Snoop dog & Rock Mafia) and it's a great way to close up the animation and I've been singing it for weeks.
About the Writer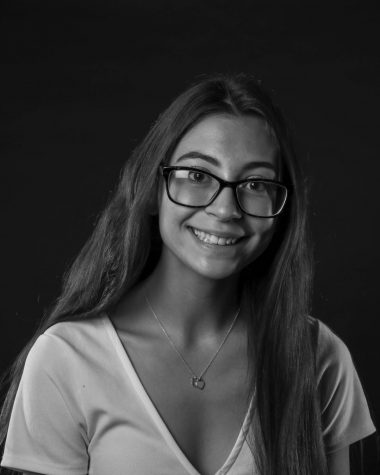 Nicolette Savattere, Assistant Editor for Public Relations
Nicolette Savattere is a senior at PMHS and it is her third year on The Red and Black.  She enjoys watching TV, trying new restaurants and being a co-anchor...