Little Women Review
The story that is still relevant 150 years later.
Most girls grew up knowing the story of Lourisa May Alcott's novel Little Women; however, Greta Gerwig's 2019 movie adaptation brings a whole new perspective to this classic.
The movie follows the lives of the four March sisters-Meg, Jo, Beth and Amy- from their childhood to womanhood, and reminds viewers how relevant the 150 year old story truly is. 
Out of all the story's adaptations, Gerwig's screenplay follows the novel the most authentically; a lot of the dialogue is even lifted from the book. With a modern tone, the story still seems true to a life in the 19th century.
However, what really makes this movie stand out is the timeless characters. Each person who watches feels a connection to one of the Marches, due to each having stand out storylines and characteristics that still seem relatable to most women today. 
"Little Women did a very good job representing women as a whole. It showed all aspects of feminism and I liked the cinematography as well," said senior Phoebe Lawson. 
There is the iconic lead Jo March, played by Saorise Ronan, she's a dreamer with ink stained hands. The character herself would claim she is "a woman with a man's spirit" due to her dissatisfaction with how held back she is as a female in her time. She is the second oldest sister, who is an unconventional and independent writer.
 "Women have minds and they have souls as well as just hearts. They've got ambition and they've got talent as well as just beauty. I am so sick of people saying that love is just all a woman is fit for. I'm so sick of it! But—I am so lonely." said Jo March.
In a lot of ways, the story really is just the unraveling  of Jo's life, or at least that's how it was told in the past. In the 2019 movie, the best part was how much screen-time the other characters get to be explored.
The portraits of eldest sister Meg, played by Emma Waston, and the youngest Beth, played by Eliza Scanlen, provide a deeper understanding to the story. Meg is the responsible sweet sibling who pursues a life with a husband and kids and the only way to describe Beth is that she is a total sweetheart. 
Although, the most interesting part of this adaptation for me is the way the story captured Amy, played by Florence Pugh. The youngest March sister who is usually ruled off as vain and selfish is shown in a new light. 
The movie goes back and forth to their childhood and adulthood. As a child, Amy was immature as kids usually are. But in this adaption it shows how she matured to a realistic and wonderful lady. This was refreshing to see how they showed Laurie and Amy were meant to be together and not Jo and Laurie. 
Also, supporting cast members performances were just as strong. Timothee Chalamet who played Laurie, yet again proved to be this generation's heartthrob actor and of course, very talented. Then, Hollywood's regulars, Meryl Streep, who played Aunt March, and Laura Dern, who played Mary March, were also great in their roles. 
This movie is important in today's world because it shows the values of feminism, sisterhood, family and love, in such a simple and beautiful way. It didn't discriminate against any of the paths each girl took, the story was very supportive of all different ways of life. 
I personally think everyone would benefit a great deal from what they learn from this story. So, please go see it in theaters.
About the Contributor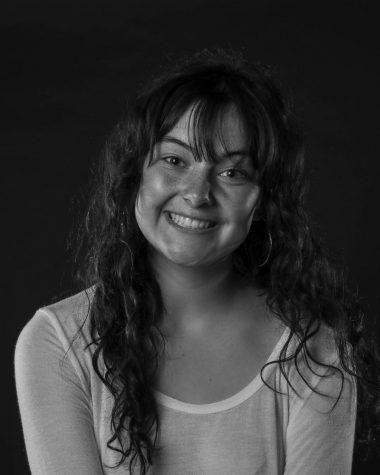 Delaney Reh, Editor in chief
Delaney is a senior at PMHS and it is her third year on The Red and Black. She is the Editor in Chief and in the past has held the title of Photo Editor....