Feeling "Fosse"
Living in a world where musical theatre isn't so popular compared to the times of Bob Fosse and Gwen Verdon, we don't hear much about how theatre came to be and how people like Fosse and Verdon built the standard model of choreography and performance from the ground up.
"Fosse/Verdon" is a magical, show-stopping TV series that transforms you right onto the stage acting out and dancing some of Broadway's famous performances such as "Cabaret" and "Sweet Charity."
With Michelle Williams as the stunning Gwen Verdon and Sam Rockwell as the slick and precise Bob Fosse, the show is a biographical rendition of the life and career of award-winning choreographer and director, Bob Fosse.
Premiering eight episodes on FX and then retiring to Hulu, this mini-series shows the span of Fosse's career with his famous accomplishments such as his numerous Academy Awards, Tony Awards, Emmy Awards and more.
With topics such as Fosse and Verdon's marriage and divorce, their child, Nicole Fosse, Fosse's copious extramarital affairs, and the struggle of addiction and exhaustion of Fosse as well as Verdon, this show is certainly not for younger children or people who get offended easily. There is a lot of adult language and themes that can be interpreted as inappropriate and not fit for younger generations.
What made this show interesting for me to watch was the theatrical aspect of it. I loved watching my dreams being lived out on stage vicariously through these characters. Being set back in time to the 50s and 60s on Broadway definitely made me feel like I experienced a lot of how Broadway came to be.
Another concept that drew me in even more was the complexity of protagonist, Bob Fosse. Being that this is a true story of his life and career, I never knew a lot of the things mentioned about him before I watched the show.
Being a dancer, I am very familiar with his work and style, but I never knew much about his personal life. This aspect definitely led me to see him as someone much more than just a dancer and performer, but a human being with lots of emotional scars that drove him to such incredible choreography and success.
The show was developed by Steven Levenson and Thomas Kail who are Tony winning Broadway writers and directors. Levenson won the Tony for Best Book of a Musical for Dear Evan Hansen, and Kail won the Tony for Best Direction of a Musical for Hamilton. These two very experienced men created a show filled with heartbreak, love, loss, and eminence.
"This show is very cinematically pleasing and definitely does great justice to the classic musicals that I grew up watching" says junior Olivia Thorgerson who is an experienced theatre-goer and performer herself.
While I feel that this show is definitely an acquired taste for many teens, I think that if you love theatre, dance, or classic Broadway, you will thoroughly enjoy this TV show as it explains the life of two of Broadway's most renowned performers and history-makers.
About the Contributor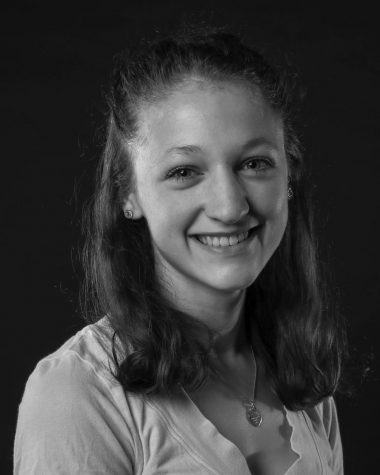 Abigail Yoches, Staff Writer
Abby is a senior and this is her first year with The Red and Black newspaper.  In her free time she likes to go into the city and see Broadway musicals...her...