Mac Miller: Circles
After his tragic death in 2018, Mac's first posthumous album was recently released on the January 17. "Circles" has close ties to his previous album "Swimming" as it's an homage to the young and aspirational artist's life.
Mac Miller had been working closely on his new album with his producer Jon Brion just before his time on this earth had ended. For how long we ask? This is unclear but with one listen through, it is obvious that the album is complete. Brion was dedicated to completing this album as both Mac's family and supporters have said that they recognize the importance of the message he was trying to convey and that it should be released for the world to hear. 
The message of "Circles" continues to be debated among fans and critics but most say there is a clear connection to his previous album "Swimming". Reviews have quoted that it was even a "two part project: swimming in circles" to display Mac's feelings of hard times with the event of his break up with Ariana Grande and even to the point of questioning his own brain chemistry and mental health. Songs such as "Good News" show this with lyrics "Good news, good news, good news/ That's all they wanna hear…" where Mac criticizes society as a whole and shows his frustration within the industry as mental health struggles are often quick to be brushed off and replaced with overly idealistic ideas of celebrity life. 
The track "Everybody" is Mac's rendition of "Everybody's gotta live" by famous artist Arthur Lee and is wonderfully creative and unique in his own way. Lyrics consist of "Everybody's gotta live/ And everybody's gotta die." which may foreshadow Malcolms outlook on life, as in the end we're all just humans and have the same fate. Along with Mac's beloved unadulterated voice, the track features Brions instrumentals with the piano, drums and guitar adding much depth to the song as a whole. 
Overall "Circles" is a beautiful end to Mac Miller's career, and although it is unconfirmed that this is the final album that we will be hearing from Mac, it is quite the 'epilogue' to his death. This album will take you on an emotional rollercoaster whether you're a fan or not and can make almost anyone get choked up with the contents of the tracks, making this album one to remember. Rest easy, Mac.
About the Contributor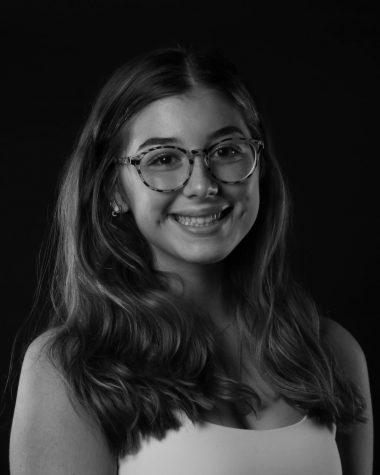 Erin Conner, Staff Writer