The Senior Academy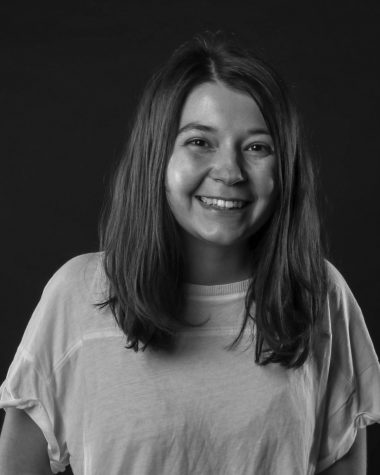 More stories from Elizabeth Niemiec
"They just need extra love; they just need someone that cares for them, like an extra parent at school. It's a big place and we are trying to make it smaller, essentially."
This is the description that Mrs. Leal, one of our deans, gives when discussing the students in the Senior Academy. The Senior Academy is a mentor program here at Pat-Med, in which seniors, who are facing some obstacles between them and graduation, are able to receive guidance and motivation to help them achieve this ultimate goal.
However,  Mrs. Leal added that "if they don't graduate, it's okay. We still love them. We'll try again next year. We're there to support"
"We're trying to make sure that many more students are successful from the constraints or the timeline of four years. We want you to graduate in four years, but there are some students that are not gonna graduate in four years and that's not the end of the world. For us, it's a matter of them getting their diploma," explains principal Dr. Rusielewicz.
The program unofficially ran for many years by teachers and administrators who took students under their wings for support.
"Years ago, I would probably say upwards of maybe six or seven years ago, Ms. Dolan and Mr. Gervino had run the Seniors Academy and they had targeted students that they were worried about not graduating. They tried to hook them up with a mentor–a faculty member–who could help give them that extra push to get over the hump so that they could walk on that graduation stage. That was the main impetus behind the Senior Academy back six or seven years ago," recalls Mr. Sweeney, a dean here at PMHS and mentor in the Senior Academy.
"Fast forward to two years ago, we were looking at graduation rates and at different things that could help us here at the high school and we thought bringing back the Seniors Academy would be a good way to do that."
While the Senior Academy may seem focused on those with academic issues: failing classes or tests, it's designed to help students with any struggle impeding their path to graduation.
"I think people lose sight of the fact that people think the kids just don't do well in school, and that's not the case. You get a wide range. A big problem and a lot of the issues that arise in senior year are attendance. So kids that aren't coming to school; it's not that they're not academically capable, it's just that they're not here," Mr. Sweeney points out. "When they're not here, the biggest battle is trying to get them caught up."
Mr. Gervino, a teacher and mentor at PMHS clarified that "For most cases it's just a kid who just needs a little bit of structure, somebody looking out for them to say 'Hey, listen I know what you're doing or not doing, let's do this together. We have a goal here– it's to get you to graduate on time and I'm here to help you.' In most cases, what I've found anyway, is that they don't have that help or they don't know how to ask for help. So I think this whole program is good because it gives kids an opportunity to be supported and it gives us, as teachers, an opportunity to see kids in a different way and just help them out more than just in a classroom with a test or a quiz or notes or a lesson." 
"They know where my classroom is, they come in and tell me what they need help with. It could be something as simple as seeing them in the hallway or popping into their class and saying 'Hey, come see me. Let's talk for a little bit'. On their progress reports and report cards, I highlight any areas that may be a trouble point and tell them what they need to be doing. It's not an everyday thing, or a big brother type situation where they're always being watched but it's kind of more casual. They need to know I'm here if they need it and I know where to go to get them if I need to."
He detailed one instance in which, "There was one student years ago I used to call every morning because he just couldn't get out of bed and he was late for first and second period and that was beginning to affect whether he would be able to graduate. It took something as simple as a phone call to wake him up every morning."
The Senior Academy is composed of a group of thirty to thirty-five mentors, all of whom volunteer their time to work with one or several students, whom they may or may not know already as a result of having them in class previous years.
The mentors work very closely with the students: sitting down with the students to discuss grades, progress reports, report cards, and even attendance. Whatever the case, the goal of every mentor is to provide an extra level of encouragement, with the end goal being graduation. 
Since the program has seen a resurgence, it's been increasingly beneficial to both sides: the mentee and the mentor. Mrs. Turner, a Special Education and English teacher, is currently working her second year as a mentor. 
"The student that I'm with this year, I was lucky enough to have her in a credit recovery class after school, so I was able to check in every day except for Friday. The student improved 20 points on the regents that she needed to take so that was a very amazing accomplishment, the student was certainly very excited and I was excited to give the news because it was a regents that students need to pass to graduate," she explains. "I'm very excited for my student this year to have made that progress and I continue to check in to make sure she's passing all her classes. We get their report cards and progress reports so we can review it with the student and kind of reach out to the teachers- whatever we need to do to make sure the student is supported and able to be successful, make it to graduation in June, and not have to do summer school."
Herbert Bueno, a senior currently working with a mentor through the program described his relationship with Mrs. Leal as being an immensely helpful experience. "Mrs. Leal is always there for me. She helps me all the time. Right now, I want to go to college so she has helped me with that."
He continued with how, "The door is alway open and  I always come in here to talk with her about my problems. She's so nice. If you need help or if you need extra class for help, or notes, or homework, she helps you."
Mrs. Leal goes over his progress reports and writes little notes of encouragement for him. Their relationship cannot be depicted as anything less than supportive, casual, and comfortable, so much so that, "She tells me that she has a son like me, so I tell her my problems with my family, and she is like my second mom." Herbert plans to become a nurse, in the hopes that he can give back in a way similar to the way he's being helped by his mentor.
"We have little events once in awhile– mid-year little pizza parties or in the beginning when we meet our students– so it kinda gets the kids on board a little bit more that this is not a bad thing and will only bring positivity and support to them in their most important year of high school to get them to graduate on time with their class. It's a lot of trying to celebrate their small successes," reflected Mrs. Turner.
She went on to say that "It's definitely a rewarding relationship to have with a student. And I think when you're able to reach that student and they do graduate, it's as much their success as yours and you're really able to celebrate it. It's been a great experience." 
Mrs. Leto, one of our other deans, agree. 
"I think it's the nicest gift as educators–we can see a student coming from a place where they may need just a little bit of help to a point where now they're ready to fly on their own. They're our gift, because we see how far they've come." 
Reflecting on this, Dr. R recalled "As I'm shaking their hand and giving them their diploma, one of the things that I'll say to a lot of them is to think about how people intervene in their life.  I would never want anything other than for them, sometime in their life, to help somebody else out and pay it forward. We're hoping that we made an impact or difference in their lives by these connections and relationships we had, and somewhere along the line they'll have an opportunity to pay it forward."
He continued, "I had a student come back and see me two weeks ago and he was struggling at the end of high school, but it was great working with him.  He was a nice kid and he told me all the things he was doing in his life- just came back to stop and see me. Those are the stories where you stop and say to yourself 'You know what, I didn't even know I was making an impact' and you did. When somebody comes back and tells you, it reminds you that there could be a next person. We hope that we lead by example and that one day when they get a chance to lead, they lead by example as well."
In total, this year, the program has about sixty-three students. On average, according to Mr. Sweeney, approximately sixty percent of students in the senior academy graduate at the end of the year. 
This statistic is no light achievement.
"I'd like to think that that number would have been a lot lower had there not been an adult giving them extra time in their lives," expresses Dr. R. In all honesty, it's a testament to the hard work that students and mentors alike put into it. However, there will always be room for achievement. 
According to Dr. R, "Our goal is to have less and less students each year. That's part of saying 'Ok, if we're going to really make this a formalized thing, obviously we're starting with the twelfth grade' But now we're starting to look back at grades nine, ten, and eleven. So, as we start to get students from ninth grade, the goal is to have less students at the senior level."
Judging from the sheer amount of dedication that exists among the mentors  (in addition to, of course, the effort put in by the students) all of which is focused on solely benefiting the students, the success of the Senior Academy will only grow in the years to come. It's an important program, fostering support and instilling a value for personal connection in students. 
As put best by Mrs. Leto, the goal of the Senior Academy is to "make sure that our children, especially those students that need just that little bit of tender love and care can get through high school and make it a wonderful experience. We want you to look back at your life and say 'Gosh, you know what, that was a great part of my life. It was hard, I had some struggles but wow, there were people that really cared about me."
About the Writer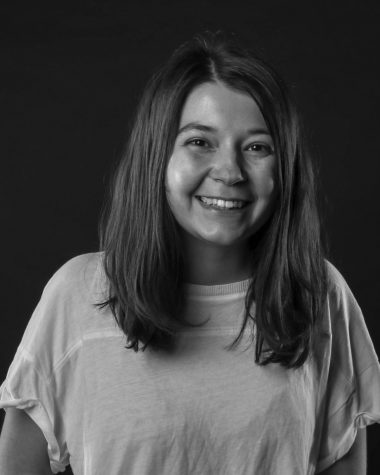 Elizabeth Niemiec, Co-Editor
Grade 12

"What a wonderful thought it is that some of the best days of our lives haven't happened yet." - Anne Frank