All-School Musical Took Pat-Med Under the Sea
This past weekend, The Little Mermaid: The Musical premiered on stage at the high school as the annual all-school musical.
Who needs Broadway?
 February 8th, 9th, and 10th was the culmination of the All-School Musical's hard work and dedication in Patchogue-Medford High School's production of The Little Mermaid.
 As a Student Producer, you'd think I'd be all up in the action from start to finish, however, that's not the case. I work more with the Playbill, ads, tickets, and money involved with the play rather than the cast and pit, thus being left in the dark to the full performance until opening night. It's been a fun surprise the past two years to see what I was actually helping to make happen.
The musical, as always in the High School, was simply professional and amazing to watch. I had to see it all four times as a producer, and each show the cast, pit, and stage crew put their best foot forward (most on Heely's-an impressive feat!).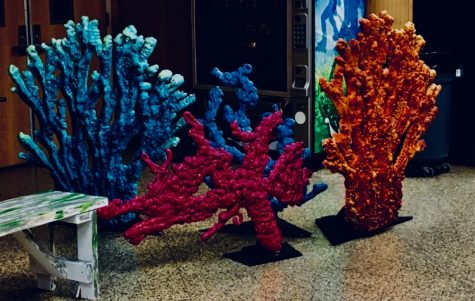 Led by Victoria Andrunik as "Ariel" and Dan Barna as "Prince Eric", the cast was a phenomenal bunch. My personal favorites were Autumn Manes ("Ursula") and Alex Torres ("Sebastian"). Autumn's full voice and Alex's whistle tones were so professional and impressive. Their acting was spot-on for playing difficult roles such as a tentacled-sea witch and a crab, but their impeccable acting skills immersed me into believing they really were who they were playing. Well done!
The show also had a lot of new faces, especially in the Male Ensemble and supporting cast with Zach Rosenberger as "Grimsby" and Aidan Weiler as "Scuttle". Alex Albrecht ("Pilot"/Ensemble) was particularly impressive as his booming, mature voice shocked me each performance. I can't wait to see the future of the All-School Musical.
My favorite songs were "Under the Sea" with Sebastian's whistle notes, "She's In Love" with the mersisters and "Daddy's Little Angel" as they're catchy. I liked the impressing dancing in "Positoovity" where Scuttle tap-dances, and "One Step Closer" in which Prince Eric and a mute Ariel use dance to communicate. "Les Poissons" with Chef Louis (Jack Pringle) was funny and had impressive vocals.
Overall, yet another reason why you should never miss Pat-Med's All-School Musicals all thanks to the wonderful cast, pit, crew, and teacher helpers. I will miss producing, and will definitely make sure to come back to see the show as a spectator again next year.
Leave a Comment
About the Contributor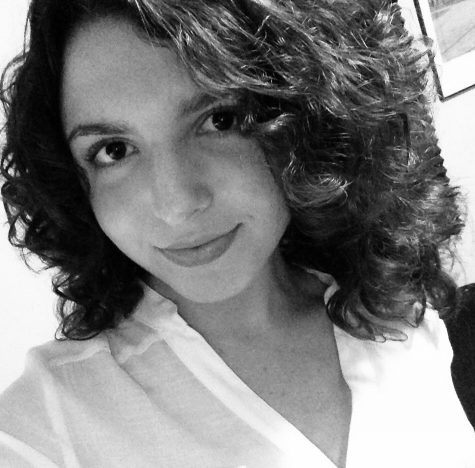 Samantha Visco, Business Manager/Public Relations
Gr. 12

"I know I may be young, but I've got feelings too."-Britney Spears